Panther Trails – Rigel Blatt
Hang on for a minute...we're trying to find some more stories you might like.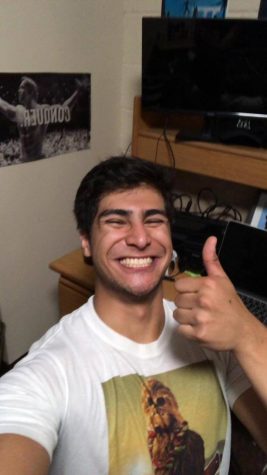 In an ongoing feature at PantherNation, we will be checking in every few weeks with ISB alumni as they offer their advice and reactions to university life.
Name: Rigel Blatt
ISB Class Of: 2016
College: Loyola Marymount University
Years in College: 2
What career path are you pursuing?

I'm pursuing a career as an actor in the American film industry. It's kind of ridiculous, I know, but it's something I love.
How would you describe the transition from ISB to your new college?

The experience of university is different entirely. Workload is comparable if you manage it right, but there is a huge difference in how you should manage your time. You're not given as much leeway in college as you did in High School, which is to be expected.
Do you feel ISB prepared you well for your college experience (both academically and socially)?

IB Theatre really helped me a lot in regards to critiquing theatre and actors' performances. For me, it helped make my college experience a bit easier. The social environment is really different here in the US.
What advice would you give to this year's seniors as they follow in your footsteps next year?

My advice for the seniors is to really think hard about what they want in life. Do YOU really want to pursue a higher education, or are you doing it for your parents? Think long and hard about what you really want to do with your life and make decisions based on what you think would make you feel the least miserable.
Any other thoughts to share?

My final thoughts are: enjoy ISB. Enjoy high school. Enjoy having the things you love be so close and so easy to reach, because when you leave high school, you'll have to work extremely hard to sustain yourself and to maintain your relationships – to maintain the same happiness and freedom you get during your high school years.