Panther Trails – David Lim
April 9, 2020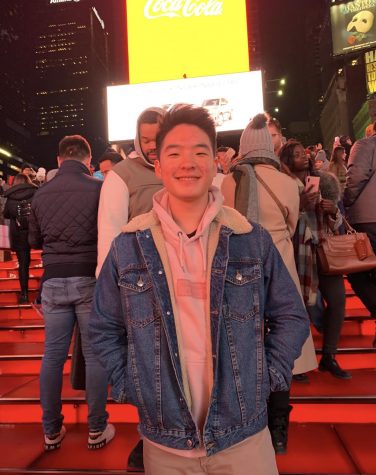 What university or course are you in at the moment? (any sports teams included) and What career path are you pursuing?
I am currently attending the University of California, Berkeley. I came into Berkeley as a Molecular and Cell Biology major but ended up switching to Computer Science. I am trying to be a software engineer or data analyst in the future. I am also looking into bioinformatics and computational biology. 
How would you describe the transition from ISB to your new university? How is the switch from an international school?
The transition was quite smooth. Berkeley has an extremely diverse community, in terms of culture and race. ISB prepares you well for this, especially since it is an international school. Moreover, you meet people that went to international schools as well, allowing you to bond with them at a deeper level. I've met a bunch of people from IASAS schools here, and it's great. 
What's your favorite activity outside of college? Any new hobbies?
 I really enjoy playing sports here, as the school offers countless opportunities to play sports at a competitive, or friendly level. I've been playing intramural volleyball ever since I got here. I also enjoy socializing with my friends throughout the week. At a big public school like Berkeley, there's always something to do during the day. 
Do you feel ISB prepared you well for your college experience (both academically and socially)?
 ISB definitely prepared me well socially. As a student ambassador (at ISB), I was used to meeting new people and forming new friendships. Also, due to its diversity, ISB taught me to respect and appreciate different cultures, which helped me a lot when I first came to Berkeley.
What advice would you give the Seniors Graduating this year?
Just enjoy life, and don't take things for granted. Study less and go hang out with your friends, it's hard to see them in the future and you'll miss them. If you live in Nichada, take full advantage of living so close to your friends.