Panther Trails – Kelly Rutherford
March 16, 2020
College: University of Virginia (UVA)
ISB class: 2019
What university or course are you in at the moment? (any sports teams included) and What career path are you pursuing?
I am at the University of Virginia (UVA) and I'm in the School of Nursing! I am also in EMT school on the side training to get my EMT certification very soon, which is exciting!
How would you describe the transition from ISB to your new university? How is the switch from an international school?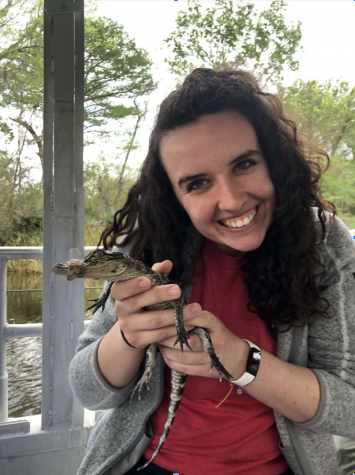 Transitions are rough anywhere you go, but UVA is a really accepting and welcoming community so that made it a lot easier. There are definitely a lot fewer international students and that is something that I am still getting used to. I've noticed that world perspective is much different among students that went to international schools like ISB as compared to students who have only ever lived in one place, but nonetheless, people are still so nice and wanting to make new friends no matter where you're from.
Do you feel ISB prepared you well for your college experience (both academically and socially)?
Absolutely! IB was an absolute pain in high school, especially the first-semester senior year, but it has helped me so much. I've noticed that I was better prepared to handle the workload of college as compared to my peers who didn't take a similar program. Socially, switching from a small school like ISB to a massive college campus was definitely an adjustment, but it has been great so far!
What was one of your favorite moments at ISB?
Obviously all the GCW and IASAS trips were unforgettable, but by far my most favorite moments at ISB are from sitting in the cafeteria with my friends every lunch. That's where we all stressed out over our classes, turned in our college apps, hung out before practices, and laughed until we cried more times than I can remember!
What advice would you give the Seniors Graduating this year?
I would say just take it all in! You'll never be in an environment quite the same as ISB again, so soak up everything you can in your last couple of months! It's easy to just look forward to graduation, but life picks up quickly after that; enjoy the last bit of time you have at the coolest, most diverse, and fun high school out there!