3 Things You Should Know-February
Hang on for a minute...we're trying to find some more stories you might like.
The people of ISB lead busy lives, and sometimes it can be difficult to keep track of what is going on in today's world. This is why broadcasting exists. This month's edition of "3 things you should know" gives you a good range of what is going on in the world.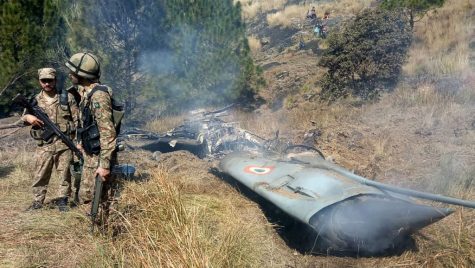 #1: Tension has been rising between Pakistan and India, causing many Pakistan airports to be closed due to civilian air traffic being an issue amidst the air strikes and army planes. After the IAF carried air strikes on terror bases in Pakistan, the war is very much alive and has caused heavy issue for civilians in both countries. Essentially being trapped, they have no escape and are stranded in a terror zone due to many airports being closed for civilian flights. Border police are on high patrol in these specifically dangerous zones, and a dangerous period has arisen in this 20 year ongoing battle between the 2 countries.
#2: Over this month, Huawei has announced the 'Mate X', the newest foldable phone with the most up-to-date technology. The release and timing of the Mate X is designed specifically combat with Samsung's 'Galaxy Ford'. The two phones have many similarities, including their astronomical prices. The Galaxy Ford goes for around $1,960 before taxes, and the lowest priced Mate X is listed at $2,600. The reviving foldable phone trend is coming back, and this time these phones are much larger. The Huawei Mate X is 8 by 6.6 inches, and the Samsung Galaxy Ford is 7.3 by 4.6 inches. The phones are notably wider than the smartphones of today, such as the iphone, who's latest version 'X' is just 2.8 inches to compare. Adding on to these new feats which perhaps can become another turning point in terms of smartphone evolution, the Mate X offers 5G service, the fatest roaming service yet. This evolving of technology may very well prove that the technology of tomorrow could be coming today.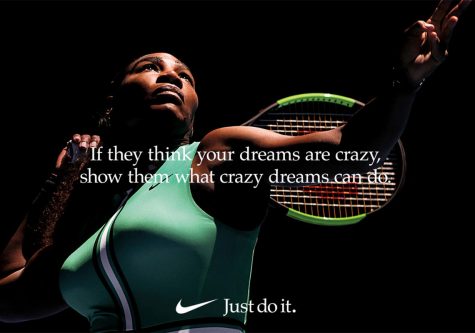 #3: Nike recently released their newest promotional video "Dream Crazy". While the video does not promote any product in particular, it plays with the empathy of viewers, showingthem the transformation of female sports in today's society, along with the multiple female athletes who are role models to many. Nike has showed the tough judgement and criticism female athletes face, despite the fact that they have overcome so much adversity, and sometimes cannot keep everything. The stereotype for a good athlete is often someone tough, and able to show their passion through emotion, is largely juxtaposed when looking at female sports. When a number of people make athletic stereotypes, they subconsciously think of male athletes, and perhaps Nike made this promotional video to show some people how influential and brave female athletes are. They often show great characteristics when playing sports. Showing their empathetic side will not only boost sales, but will give Nike some more respect in terms of corporate greed, and being a brand for the people.
Through the first month of the year, already we have seen many interesting events around the world, with a variety of good and bad. Stay tuned for next month's edition of 3 Things You Should Know.