Long Talk-Mr. Hansberry
In what will be an ongoing series, PantherNation will interview various teachers around the school and ask them questions.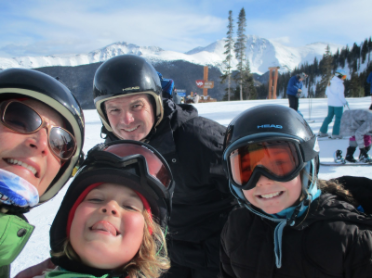 Hang on for a minute...we're trying to find some more stories you might like.
Who are three people from any time period you would want to eat dinner with and why?
"In the famous category, probably Nelson Mandela because he had all the reason in the world to be angry and bitter and vengeful yet was none of those things. He used every ounce of his talents to try to heal a country and bring people back together again rather than divide them further, and that is a pretty impressive thing to do after what he went through. On a personal level, probably Jim St John. Jim was my college roommate, great guy, really enjoyed him for a long time. Then, something happened a handful of years ago and he had a bad life experience that made him depressed. He ended up having a depression related accident, that may have not been an accident, and ended up dying. I would love to have another night back with Jim again, and I would love to tell him how much he is missed and how much he is loved. Lastly, probably Mrs. Hansberry, because I do not like to go out too much without her. I think she would enjoy Jim, who she never met, and I think she would enjoy Mandela."
What is a skill you wish you had?
"The skill that I need, but I do not necessarily care that I do not have, is the gift for small talk. I am horrifically bad at small talk, and in part because I just do not enjoy small talk, so I do not try. Life would be easier if I had that gift. But the gift I genuinely do wish I had, is that I wish I could just play well known songs on the acoustic guitar, without music or anything. I think people who can just pick up a guitar and sing and get a room of people singing, can bring a lot of joy and laughter to people's lives and I would like to be able to do that."
Why did you choose to become a teacher?
"I became a teacher because I really thought I wanted to be in law or politics and I had some fantastic internship opportunities in both of those fields. But, I learned that the day to day grind in those fields was not very interesting. I was doing some teaching on the side that I really enjoyed, so I just did what I was enjoying and it just kept growing. I would say I stayed a teacher because the opportunity to help people better understand their world and give them skills and talents to go out and make a positive impact on their world is a bit of a rush. It is pretty fulfilling."
If you won the lottery, what are some things you would do and why?
"I would probably retire as much as I love ISB students, which is a lot, and then just do community service as my daily habit. I used to volunteer for Habitat for Humanity, and once a week, I would like to go back to doing that. I would like to serve food at a soup kitchen on a regular basis and tutor disadvantaged kids in afterschool programs. So if money was not a concern, I would just do those things as a regular day to day habit rather than as an occasional opportunity.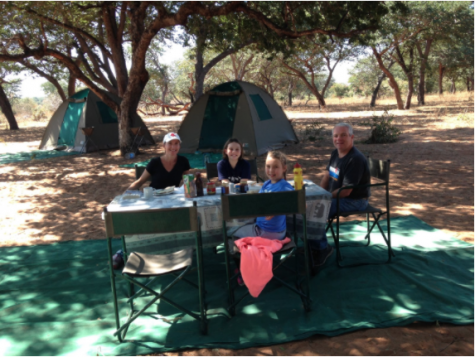 If you could witness any event of the past, present, or future what would it be and why?
"I think we are on a tipping point between environmental destruction and saving ourselves environmentally through a lot of great discoveries and great technologies. I have this mental vision that in my lifetime, probably during my retirement, I will be able to travel around in a solar powered self driving vehicle. I would just get in it, tell it where to go, lie down, take a nap, and it would take me where I want to be. I think when we can have that kind of technology, sort of helping save lives and save the environment, that will be a very exciting time."
In this long talk, we were able to gain more insight into Mr Hansberry's past and personality. Stay tuned for more long talks in the future.  
Craig Dawe