NBA players protest Jacob Blake shooting
On the 26th of August, all NBA games came to an abrupt stop. This was due to the Milwaukee Bucks refusing to take the court to protest the shooting of Jacob Blake. Instead of playing the Bucks made a powerful statement in regard to the recent killing. Jacob Blake is an African American resident of Kenosha, Wis. that was shot 7 times in the back by a white police officer. Despite this, he was taken to the hospital and has survived. According to his family, he is paralyzed from the waist down. 
As a result of the protests, The National Basketball League announced the cancellation of all games on that Wednesday and Thursday, as many other teams and players were planning to protest as well. Chris Paul from the Oklahoma Thunder said:
 "It's not right… it's not right. There's a lot of things going on around the world. Sports, it's cool, it's good, but there are things we need to start addressing."
These cancellations emerge as a new reality in sports such as the NBA where the athletes are becoming more expressive on racial injustice and other social issues. 
On Wednesday night, The National Basketball Players Association,led by the Brooklyn Nets point guard Kyrie Irving, and the NBA organization held two separate meetings to talk about how the future of the season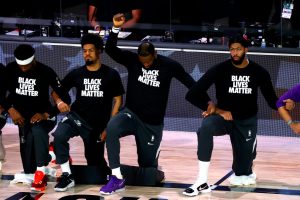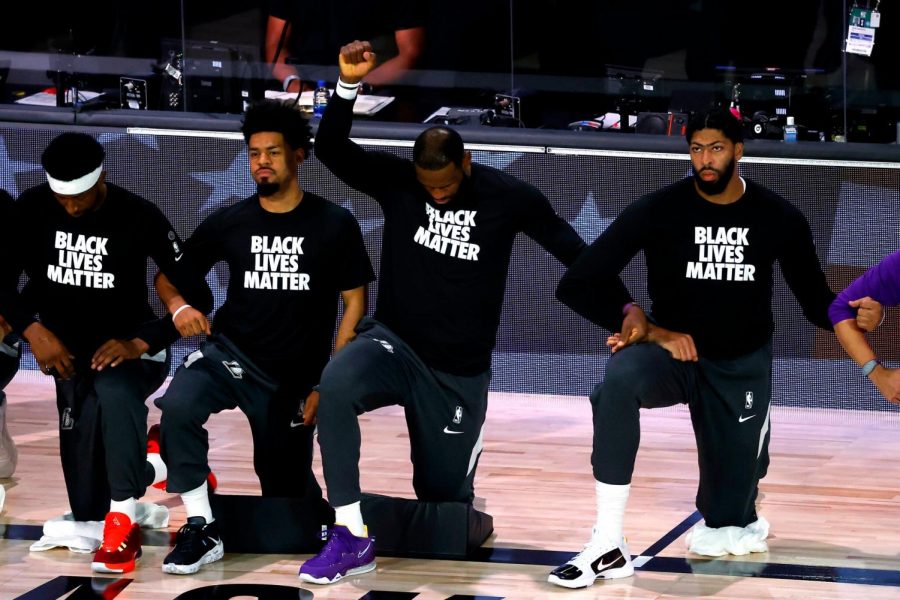 will look as a result of the Jacob Blake protests. In the NBPA meeting, The Los Angeles Lakers and the Los Angeles Clippers, the top two contenders for the NBA championship, voted not to continue to play. The majority of the other teams have voted to continue the season. 
In another meeting the next day, the players had decided to continue the season, but they hope that they will not take the attention of the many recent killings of African Americans such as Jacob Blake, George Floyd, Breonna Taylor, and many more. 
NBA players have used their platform and their position in society to stand up for the greater good. This has affected people all over the United States, as well as the world, and has improved awareness about this topic. 
"The NBA, being mostly black players, carries a substantial influence on the black community especially. Using their platform to bring awareness to the issue is powerful because of their vast nationwide influence. When individuals who are 'praised' by society take a stance on significant issues, such as this, people tend to listen. Personally speaking, I think the players' striking games have brought greater awareness to the severity of the issue, which will hopefully stir some changes to the right direction." said Amani Kaiya.  
Barack Obama, the former US president, praised the protesting athletes on Thursday: "It's going to take all our institutions to stand up for our values."
These powerful statements and protests are big steps for the abolishment of racial injustice and discrimination of African Americans.