2018 Movie night
Hang on for a minute...we're trying to find some more stories you might like.
If you are a movie fanatic or just looking for a way to spend a Thursday night, then the ISB Movie Night is the way to go. At ISB in the MPB January 25th from 5:30 to 7 house leaders are throwing a movie night.
The Grand Budapest Hotel, Jurassic Park, Mean Girls, and She's The Man are the movies that are being voted on. Currently, Mean Girls is in the lead with She's the Man coming in second (as of January 8). However, if you would rather watch something else, check out the "ISB Activities and Events" Facebook page to cast your own vote.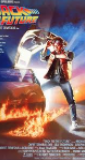 Back to the Future is a classic science fiction movie made in 1985 about time travel. The main character Marty McFly is a teenager in the 80's  and is friends with a scientist named Doc Brown. Brown creates an experiment about time travel.  But, when the experiment goes horribly wrong,Marty Mcfly ends up stuck in the 1950s. The movie follow his journeyand the steps he must take to ensure his existence in the world.
The Grand Budapest Hotel, which was made in 2014, is about a beautiful hotel in the 1930s in Europe during World War II. The movie is told from the point of view of the owner who reminisces about the times when the hotel was alive. The story of Gustav, Bell Boy and his friend Zero is also told.
Jurassic park (1993) is about an island theme park with dinosaurs created from prehistoric DNA. The billionaire who runs the park invites 2 paleontologists and a mathematician to the island along with another  small group of people. Although they are told that the park is secure, things start going south when the dinosaurs get out of their enclosures.

Mean girls (2004) is the classic high school story. "The Plastics" is the clique that rules theschool. They are infamous throughout the school for being ruthlessly mean; Especially, their leader Regina George. However, the dynamic changes when a new girl named Cady Heron comes to the school and is accepted into the group.
She's the Man was released in 2006. It is about a girl who wants to play soccer but her school's soccer team loses funding. So, she decides to pose as her twin brother and take his place at his boarding school when he goes to London.  She soon meets Duke, her roommate, who is played by Channing Tatum. The plot thickens when she starts starts to have feelings for Duke.
People are welcome to bring boardgames, pillows, blankets, snacks, and anything else.  There will already be beanbags and boardgames put out, as well as food and drinks
Vote now on the events and activities facebook page! Leave us a comment below on which movie is your top choice!
Isabella Abate