Champions League Prediction
Hang on for a minute...we're trying to find some more stories you might like.
This year's Champions League final between Real Madrid and Liverpool will be fun, intense, and very unpredictable. Both teams are extremely strong, as they scored lots of goals in this competition. The final will take place at Kiev on 26 May, 2018 with Real Madrid being the home team. Will Real Madrid win the Champions League 3 years in a row or will Liverpool beat them out?
Based on previous data, PantherNation predicts that Real Madrid will win 3-2. This is largely in part due to the good form Real Madrid has been in, and their back-to-back wins of the Champions League in previous years. Liverpool will most likely score at least 2 goals in the final because this year they are the highest scoring team in the competition. The probability of the final is 43% win for Madrid, 32% win for Liverpool, and 25% draw.  Both teams will use their best players, and fight to do everything possible in order to win the Champions League. This tournament is the biggest club tournament in the world. Every team wants to win this trophy.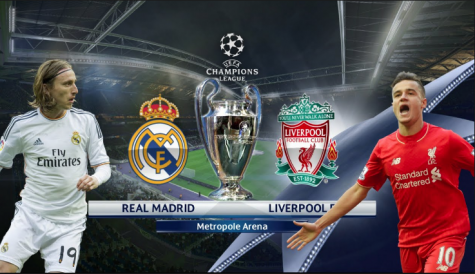 The last time Real Madrid lost a Champions League final was against Liverpool in the 1981 European cup (now known as UEFA Champions League). At that time, Liverpool won 1-0. If Liverpool wins this year, it will end Real Madrid's 2 year winning streak.Who do you think will win the Champions League? Will it be Real Madrid or Liverpool? Please leave a comment in the below.