3 Things You Should Know-January
The people of ISB lead busy lives, and sometimes it can be difficult to keep track of what is going on in today's world. This is why broadcasting exists. This month's edition of "3 things you should know" gives you a good range of what is going on in the world.
#1: On January 3rd, a woman travelling from Hartsfield-Jackson airport in Atlanta on her way to Japan went through TSA with a firearm in her carry-on. TSA is being questioned as the woman was able to go through without being held back for possession of a firearm, with TSA claiming that standard procedures were simply not followed. This occurrence is being questioned due to whether or not it is caused by the U.S. government shutdown, as the incident occured two weeks into the shutdown. TSA staff are not being paid due to this, and the incident may be an effect of the TSA not wanting toperform their job to the fullest ability. The TSA quickly put out a statement that this lapse was not due to the government shutdown, put simply due to a mistake by staff members.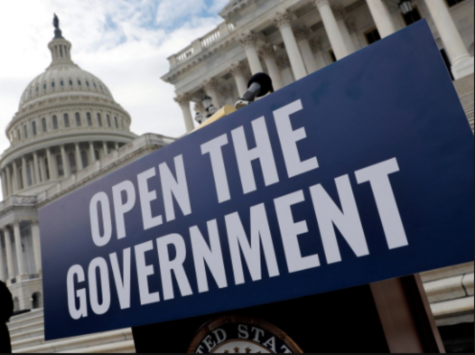 #2: On December 22nd, U.S President Donald Trump decided to shut down the government, after democrats opposed his request for $5,000,000,000 to fund the U.S-Mexico border wall. January 13th marked a historic date, as 23 days in to the shutdown it was the longest in US history. Now at 34 days, Donald Trump continues to extend the shutdown. This has caused many issues in the United States, with one of the biggest being that roughly 800,000 people have gone without pay due to it. This has caused issues for federal workers (store accountants, janitors…) to have to work without pay, which has been deemed inhumane by employees of federal jobs. Many problems have been brought up,  like the closing of public restrooms, supermarkets, and even some trouble with emergency services not being able to reach patients due to unplowed roads. Democrats are trying to get the government running, offering $1,600,000,000 for border fencing and security, but as of late, Trump has continued the government shutdown, causing mass panic for a majority of middle-class workers in the United States. The shutdown has temporarily ended, and Donald Trump is hoping to see the positive effects as the industrial market is back in full effect.
#3: There has been a lot of speculation about the new election that is scheduled to come this year in Thailand. Some Thai people have chosen to take it to the streets and protest their rights as citizens of the country, debating on whether they have full freedom. This and many other factors have resulted in a re-election on March 24, giving the people a revived hope, although it may be slim, that Thailand can return to a democracy. However, due to the multiple postponings and the continued imbalance and uncertainty of Thailand's politics, there is a fair possibility that the election could be postponed once again. The military is responding to the protests, hoping to keep their power over the country. They have been able to ensure infrastructure to maintain their long reign of political power. The people are yet to know whether the election will happen, but they keep their hopes alive that the March 24th election will be able to be held.
Through the first month of the year, already we have seen many interesting events around the world, with a variety of good and bad. Stay tuned for next month's edition of 3 Things You Should Know.
About the Writer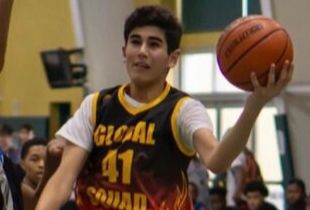 Ismael Benmoussa, Head Editor
This is my third year at ISB, and my second year in the media studies class. I enjoy this class because it allows me to explore a different style of writing,...