The Best Sports Fights
Hang on for a minute...we're trying to find some more stories you might like.
It is largely debated whether violence is human nature, or something that emerges from the environment we've grown up in. Despite this highly debated, even philosophical topic, there is no doubt that violence has played a large part in entertainment. This article will endeavor into some of the best sports which have showcased brutal physical violence, without this aspect being the main component of the sport.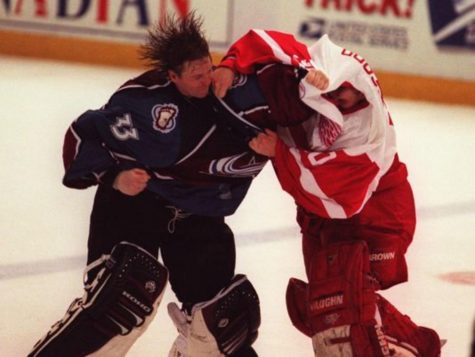 There is no sport better to start off this list than ice-hockey. Ice hockey is undoubtedly the most popular non-combat sport associated with fighting. In fact, many of the fans who don't follow the sport too seriously, enjoy the fighting more than anything. The first example of fighting in ice hockey actually took place on March 3rd, 1875 in Montreal, Quebec, Canada. This fight however didn't take place between the two teams, rather, after the game, between the players and members of the Skating Club who were opposed to the sport because it wasted their own time on the ice. This may not be the best example due to the fact that it didn't happen between the two teams, but it did set a standard for the sport as we know it today. A more recent example happened in 1997 between the Colorado Avalanche and the Detroit Red Wings. Referred to as Bloody Wednesday, this fight was the cause of months of back and forth illegal hits, and a hatred for each other.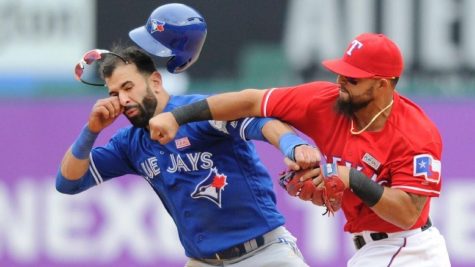 The next sport isn't known for it's exciting brawls, rather the opposite, of course I'm talking about baseball. To many people who aren't fans they know the game as more of a slow paced, back and forth boring battle between two teams. Despite this stigma of the sport, it has seen a fair amount of fights between the players. One which happened fairly recently, in 2016, was between the Toronto Blue Jays and the Texas Rangers. The foundation of this fight happened long before the fight itself in the 2015 postseason when Jose Bautista hit a home run and decided to celebrate with a bat flip, which left the Rangers infuriated. Fast forward to 2016, Bautista of the Blue Jays attempted to steal second base, angering Rougned Odor. Odor responded to this with a swift right hook, knocking off Bautista's glasses and causing a short-lived brawl between the teams.
In conclusion, though it's not common for fights to occur in sports, they happen nonetheless. Whether it's allowed or not, it still happens from time to time, giving the fans an unexpected treat that can spice up the game, especially if it's boring.