Tristan Thompson Cheating Scandal part 2
Hang on for a minute...we're trying to find some more stories you might like.
Tristan Thompson has does it again! Khloe Kardashian's ex-boyfriend is out here being the worst father and boyfriend.
Even after Khloe forgave Tristan for his previous affair while she was pregnant, Tristan Thompson has allegedly crossed the line again this time. Khloe and Tristan officially broke up because he hooked up with Jordyn Woods, a.k.a Kylie Jenner's best friend. Allegedly, Tristan flew to LA for valentine's day to spend time with Khloe but went to a nightclub in LA later. According to online sources, Tristan and Jordyn were all over each other. When Khloe found out about this on February 18th, she immediately called it quits.
Jordyn Woods has been a close family friends for years, so this was an absolute act of betrayal that no amount of alcohol can justify.  But among all the chaos of this recent scandal, there is one relation that everyone is forgetting, and that is the one between Kylie and Jordyn. Kylie and Jordyn have been best friends since middle school, and Kylie is having a hard time letting her go. Even though Jordyn is in th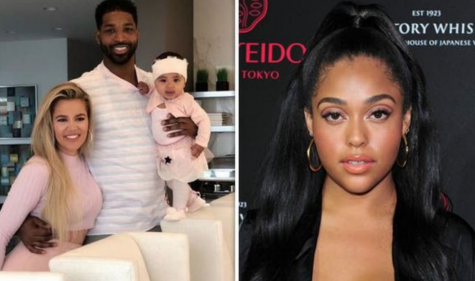 e wrong wrong and Kylie is supporting her sister, she has lost her long time best friend because of Jordyn's terrible mistake.
Jordyn is definitely taking the heat from this scandal. Khloe's best friend Malika and her sister Kim have been throwing major shade all over instagram, while  there have been no comments from Tristan's and Jordyn's side. Khloe has also been adding shady/sad instagram stories and while she does not specifically name names, we all know who it is for. The Kardashian's have also unfollowed Jordyn and Tristan on Instagram except Kylie. She still has not unfollowed her ex-best friend.
Throughout all this Khloe, has still been an unconditionally great mother to her daughter True. It is safe to say that Tristan does not deserve Khloe and True because of his obvious actions of  being an insensitive father and boyfriend.
Leave your comments down below on how you feel about this situation!