IASAS Tennis Recap
With the end of season 2 IASAS this year, it is time to look at the results. This year's tennis IASAS was hosted at ISB, and the girls and boys were excited to play on home court. With the pressure of the tournament being at home this year, they did not disappoint. Throughout the three days of the IASAS tournament, our Panthers continued to fight for the best outcome possible.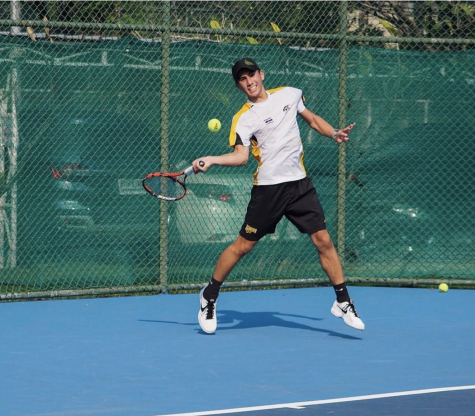 Our boys ended up getting 2nd place after the ISM Bearcats who have been the defending champions for a while now. The boys are working hard and already looking forward to next year to hopefully steal the championship crown. With some new players that have contributed a lot to the team this year, the team has a lot of potential to win next year.
The girls team have bonded with each other this year, the girls were very supportive of each other. They did not get the outcome that they have hoped for this year but are going to continue to practice for a different outcome next year.
Beam Lert (10) says, "Our team is really close this year and it's sad that we are losing so many seniors this year, but we are excited for next year."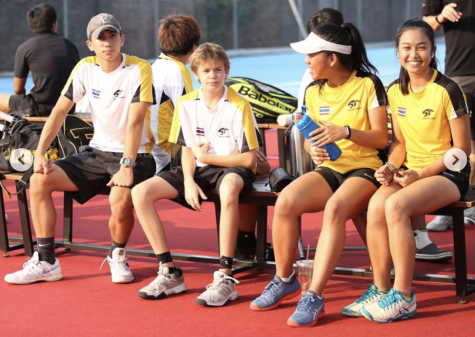 There was tremendous improvement in both the girls and boys team throughout the season. Although school was closed for two days due to high pollution levels, the pollution did not stop the athletes from giving it their best. The passion and heart got the athletes through hard matches with challenging schools. Jonah Cunney (10) reflects, "This was my first IASAS and it was a great experience." He continues, "this year's team is very strong, I can't wait to play again next year."  Even after losing a game, they continued to smile and find something positive out of this experience coming out with nothing but happiness.
In the end, all of the endless practices outside in the burning sun payed off. Although there were times when both teams struggled, there were always inspiring lessons that kept the athletes pushing for a great outcome of the 2019 IASAS tennis tournament.
Congratulations once again to all of the tennis athletes and coaches. Wishing all of the seniors good luck in their new journey and hopefully they will support the team on livestream next year!