IASAS Rugby Recap
As season two ends, Varsity Rugby and Touch players reflect on the IASAS tournament and the season as a whole. ISB is a community that values commitment, responsibility and balance, which is demonstrated by our ISB sports teams.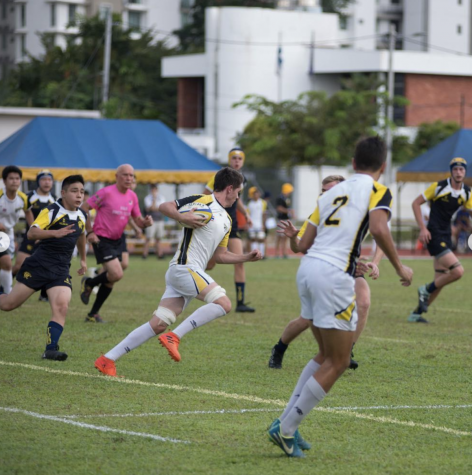 Evan McWhorter (12), a captain of the Varsity Rugby team, said these values make the team develop together, creating not only better results, but a better bond with one another. Evan described the highlight of the season which was the IASAS tournament hosted in Kuala Lumpur that ended with them finishing in fifth place. It was a big win for the boys, beating JIS twice during round robin as well as in the 5/6th game.
"[the results in the tournament]… a tremendous achievement for the boys and even though we believe we could have done better than we did, we still define this year's tournament as a success."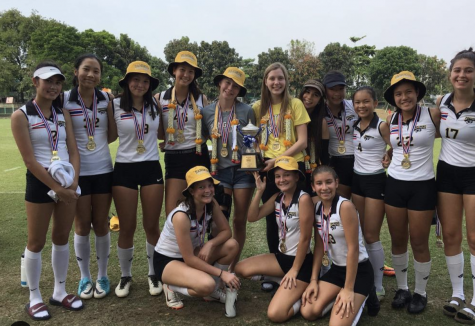 Xanthe Schaub (12), a senior on the Girls Varsity Rugby team also shares that  although the girls lost two of their players to knee injuries, they still managed to put up a great fight and continued to cheer on their boys that broke a five year losing streak. ISB is very proud off all the Rugby/Touch players this year and is looking forward to another great season next year.
Both Xanthe and Evan are seniors and will not be on the team next year, but they wish all ISB Rugby teams the best of luck for next year.