The New Computers Are Here!!!
Hang on for a minute...we're trying to find some more stories you might like.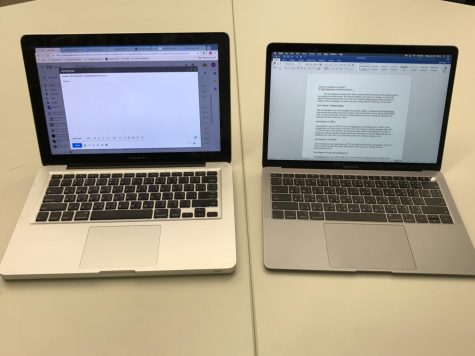 The new laptops are finally here! After a much-awaited time period, ISB is rolling out the new laptops to the high school. But with new laptops come some new changes, as well as the hassle of transferring your files over to the new computer. PantherNation brings you the new features of the new laptops, as well as some tips to help make the transition a bit smoother.
New Feature 1: Retina Display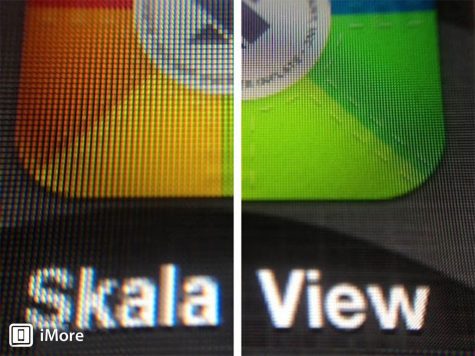 The new MacBook Airs come equipped with a Retina Display. Compared to the old MacBooks, these screens look sharper and clearer, thanks to their pixel density of over 300 pixels per square inch. It's nearly impossible to discern an individual pixel up close, creating the impression of print like text and crystal-clear videos.
New Feature 2: USB-C
Say goodbye to your old USB-A's; the new MacBooks come equipped with 2 USB-C ports, meaning that you'll have to get a converter if you want to plug in anything equipped with USB-A. There are also no SD card slots, for students shooting videos or photographs. All of this is designed to make the MacBook sleeker and thinner, allowing it to be much lighter than the old MacBook Pros. The USB-C's are also the way that your computers charge as well.
New Feature 3: Touch ID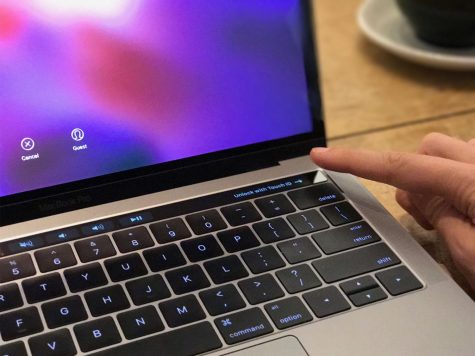 Tired of typing out your Apple password? The new MacBooks also have an integrated Touch ID sensor, for all your App Store needs. This feature is also completely optional for those uncomfortable with it.
New Feature 4: Faster processing power
The MacBooks also come with 1.6GHz dual-core Intel Core i5, Turbo Boost up to 3.6GHz, with 4MB L3 cache. In other words, they're much faster than the old ones, coming with greatly increased processing power.
By now, I hope that everyone is excited about the new computers. But what about all the work saved on the old one? Don't worry! Everything you need from your old computer can be easily transferred to the new one. A word of warning, however: the new laptops only have 125 GB of space. For those of you with large files, you may want to buy an external hard drive, or upload it to Google Drive. You can easily check how much storage you are currently using by going to the Disk Utility application.
Transferring Files: External Hard Drive
Getting an external hard drive is great if you have a lot of files to transfer. Most hard drives can store anywhere from 500 GB to 1 T, which should be more than enough to transfer everything over. But remember, while you can download all your files using the standard USB-A, you'll want a USB-C converter to upload them to your new mac. You can buy these converters at any computer shop.
Transferring Files: Google Drive
If you only have a few files to transfer, you can simply upload it to Google Drive. Go to your drive, and either drag and drop your folders or hit that upload button in the menu. It will take a while to upload and download, likely around 20-30 minutes depending on the number of files, so don't wait till the last minute to do this. You can download the files at your convenience after receiving the new Macs.
Transferring Bookmarks
You can even transfer your bookmarks! To do this, you have to login to Google using your email, and turn on sync in your chrome settings. By clicking on the icon where your chrome addons are, you can manage your settings for your Google account. Turning on sync allows you to transfer your bookmarks and history, allowing you to save all of your favorite sites.
We hope that this helps you as the new MacBooks come out. Seniors are scheduled to receive them this week, while the rest of the grade levels will hopefully receive them next week and the week after. There's a lot to look forward to, and the new MacBooks will definitely help improve our learning experience here at ISB.