Regardless of your personal opinion on her music, it is no doubt that Ariana Grande has had a rough couple of years. Yet, her tenacity, resilience, and determination in overcoming these obstacles definitely sets an example for how we can overcome challenges in our lives.
"The light is coming to give back everything the darkness stole."   —Ariana Grande (The Light is Everything)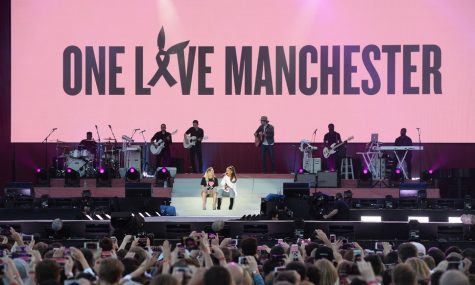 In May of 2017 the Manchester Arena bombing occurred at her concert, where 23 people were killed and 139 wounded. It is easy to feel helpless and vulnerable in times like these; however, rather than getting struck down by this horrifically tragic event, Ariana decided to respond with love and took swift action. A mere two weeks after the bombing, she held a benefit concert called "One Love Manchester" where she was joined on stage by artists such as Justin Bieber, Katy Perry, Niall Horan, and Miley Cyrus, to name a few. As the world mourned for the lives lost and recovered from shock, this concert became a beacon of hope — a symbol of unity, bravery, and light against the darkness in the world. Approximately 50,000 people gathered at this concert to share their grief, and had an average of 10.9 million viewers on BBC One.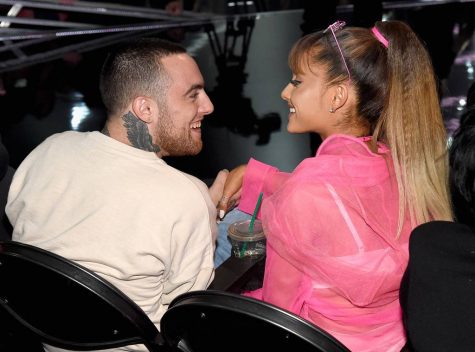 On her new album, she included her Manchester tribute song, "Get Well Soon". In an emotional Beats 1 interview, she explained that we "just have to be there for each other as much as we can." She continued, "[I] just wanted to make people feel good." This is an example of how people from all over the world can come together and turn something hateful and tragic into complete love and hope. She showed us that in life, when we face situations of hate, we must focus on the love in the world and rise above the pain. Life is about being with others in times of sorrow and remaining hopeful about the future.
In addition to this tragic event, her love life has also been a rollercoaster of emotions this year. First, her two-year relationship with Mac Miller ended. Then, she got engaged to Pete Davidson during their whirlwind romance whom she later broke up with. Finally, her ex-boyfriend Mac Miller also sadly passed away. However, despite the hardships she has faced, Ariana is still standing tall. Recently, she released the song "Thank u, next" which is about growing from past relationships and learning to love yourself. One line that stands out in the chorus is, "one taught me love, one taught me patience, and one taught me pain."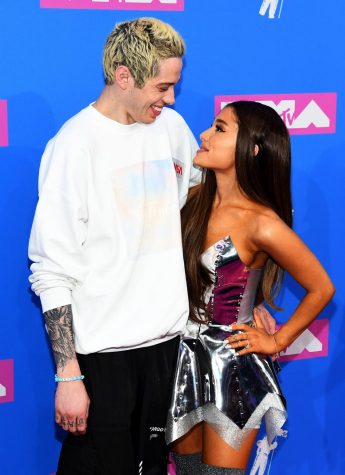 Like Ariana, we should not be afraid of failure; we need to learn from them. In fact, we should celebrate the fact that we have the freedom to make mistakes. Rather than dwelling on the past and regretting our actions, we also need to say "
thank you, next" to our mistakes. Let us thank our mistakes for teaching us some valuable lessons and be unafraid to move on to the next mistake and learn more. This way, we will always be improving and becoming better versions of ourselves. Mistakes are not a waste of time if we take the opportunity to discover ourselves through the journey. It's also important for us to spend time with and learn about ourselves.
Despite the numerous obstacles she has faced this year, Ariana Grande is still proving herself to be more powerful than ever. After every hardship that she overcomes, she only seems to grow stronger, constantly fighting hate with love. Even if you don't agree with all of her actions, we can all definitely learn something from Ariana Grande in regards to her attitude on life.