3 TV Shows You Should Binge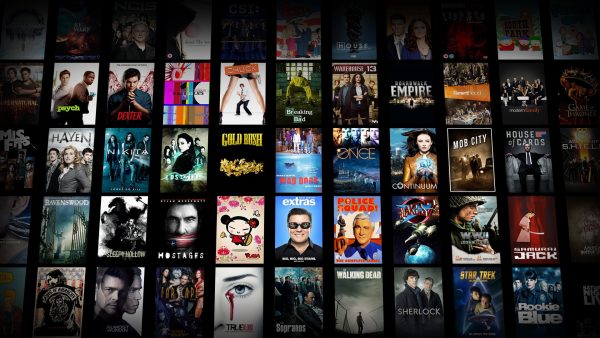 Hang on for a minute...we're trying to find some more stories you might like.
If you are trying to escape reality, you have come to the right article. After exam season, you might want something purely entertaining to watch. Here are 3 TV shows of different genres that are worth your time.
Jane The Virgin:
Based upon a Venezuelan telenovela, Jane The Virgin follows an aspiring teacher and writer Jane Villanueva (Gina Rodriguez) who is accidentally impregnated due to an artificial insemination. But that's not the worst part. Jane's grandmother has taught her to "protect her flower" and save herself until marriage, as it can never be undone. Now you can see why being inseminated with an unknown man's sperm has turned her life upside down. As if she did not have enough on her plate, she is stuck in a love triangle between her soon-to-be husband Michael Cordero (Brett Dier) and the father of her child Rafael Solano (Justin Baldoni). Each episode is packed with action, crime, love, and humour as more family drama erupts in this telenovela-inspired soap opera. Don't be put off by the title of the show. It is beautifully written with a satiric view of all those telenovelas out there. More importantly, Jane the Virgin is fully enriched with latin culture as characters often converse in their native language. It has an authentic and genuine representation of a Hispanic family that many will find interesting.
Suits:
Not to be biased, but this is a personal favorite of mine. Suits depicts one of Manhattan's top corporate law firms that only hires the elite. Well, there is one exception for Harvey Specter (Gabriel Macht), the aspiring senior partner at Pearson Hardman. Harvey sets out to recruit a new hotshot associate Mike Ross (Patrick J. Adams) as he is the only guy to impress him with that brilliant mind of his. However, the twist is that Mike, the legal prodigy, is a college dropout without a law degree, yet has the book smarts of a Harvard law grad. The characters in Suits are much wittier than anyone you know. These lawyers do not hold back. They say exactly what they mean even if its completely out of line. Sounds harsh, but it works. While the TV show is fundamentally about corporate law, it teaches us that family matters even in the business field. In the face of trouble and betrayal, the firm always has each other's back, which is definitely reassuring.
Brooklyn Nine-nine:
This award-winning American police television sitcom stars Jake Peralta (Andy Samberg), an immature but skillful NYPD detective in Brooklyn's 99th Precinct. He faces trouble when he is assigned to a new commanding officer Captain Raymond Holt (Andre Braugher). This show follows Peralta and his colleagues who each have their own talents, as they embark on their lives as detectives. Meanwhile, Peralta competes with the precinct's other star detective, Santiago for the most arrests and love stories unfold between other characters. One might describe the show as "a bunch of goofs with guns," however, audiences are still able to get thrilled over the action-packed episodes. If you're looking for a good laugh, Brooklyn Nine-nine is just right for you.