What Our Future Generations Will Look Like
Generation Z and the future of humanity: What are US teenagers up to, and what does it mean for the future
Hang on for a minute...we're trying to find some more stories you might like.
The world we live in is one that is constantly changing, and every day we inch closer to a world that will be dominated by our younger generations. While it would be a near impossible task to accurately predict what this world will look like, there is certainly room for discussion.
As seen from the graphic below, people aged 22-37 are considered Millennials, which means that most of them are now entering the workforce and having kids. While Millennials only make up 1/4th of the US Population at 77 million, their generation is larger than both the Boomers and Generation X.
The next generation is called Generation Z, or the iGeneration by some. While a consensus on their classification has not yet been fully established, most agree that this generation includes those born in 1997 and beyond (21 and below), and it also makes up around 1/4th of the population. However, it is worth noting that some of the surveys mentioned below were only conducted with the 16-19 age group.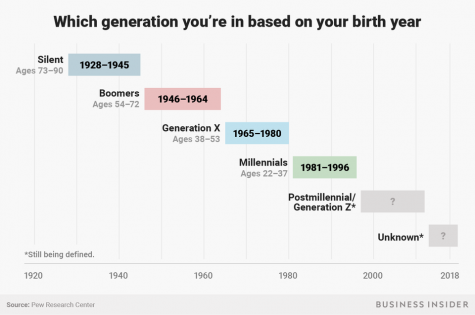 Political Perspectives
The millenials are largely considered to be a liberal generation. For example, exit polls showed that voters under 30 supported Hillary Clinton over Trump by 18 points for the US 2016 election. While this figure could have been bigger, a lot of millennials were still loyal to Bernie Sanders, and Clinton was quite polarizing as a candidate.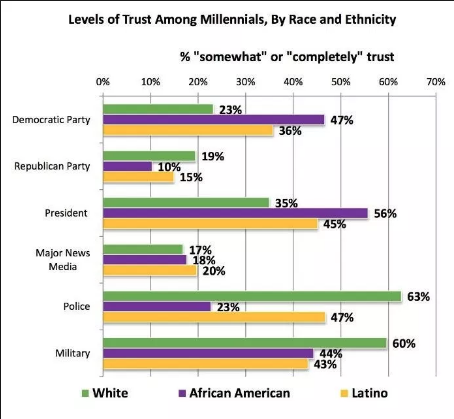 Generation Z, on the other hand, is looking to be on a different path from their predecessors. Jeff Brauer, a professor of political science at Keystone College, stated that "while many are not connected to the two major parties and lean independent, Gen Z's inclinations generally fit moderate Republicans." Furthermore, 80% of the teenagers surveyed consider themselves to be fiscally conservative.
A lot of teenagers are also gravitating towards controversial right-wing media personalities like Milo Yiannopoulos, Ben Shapiro and, of course, Donald Trump, in response to a perceived left-leaning bias in the mainstream media.
However, an argument can also be made that Generation Z may potentially be more liberal. 75% of teenagers support same-sex marriage and are concerned about global warming, for example. Generation Z is also projected to be the last majority-white generation in America at only 55%.
Based on these statistics, you can make a strong argument that having grown up in a world of technology, Generation Z has been exposed to a larger variety of opinions online, which has in turn influenced their own personal perspectives.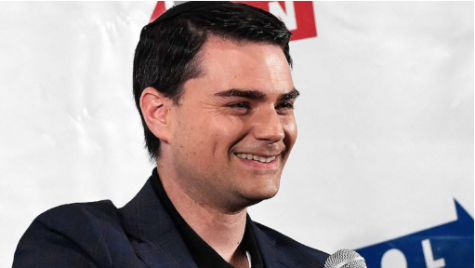 College Educations
While Millennials are considered the most educated group of young adults to enter the workforce in US history, with ⅓ of older millennials (26-33) having at least a 4 year college degree, things might not be the same for Generation Z.
Generation Z has watched Millennials struggle with college debt, and might be more cautious themselves. One survey showed that 78% of people in Generation Z felt that a 4 year degree did not make economical sense.
There is a growing sense that alternate forms of education are now viable options. For example, organizations like Uncollege, Thiel Fellowship, and MissionU offer different, and cheaper ways of receiving college education
While some Generation Z may not end up attending college in the traditional way, for those who do, they could have a harder time getting in, especially amongst some of the more higher ranked colleges that have seen their acceptance rates plummet.
Entertainment and General Life
Regarding entertainment, Jeff Brauer added that "(Generation Z) are not as impressed with fame — celebrities, athletes, politicians — as are their predecessors, since fame in their lifetime has become rather easy to obtain with social media and reality TV,". If correct, this would be a welcome change to our celebrity-obsessed culture.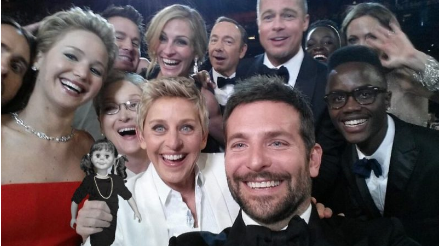 Another change is general behavior. According to a Centers for Disease Control survey, current high schoolers are also engaging in less sexual intercourse and marijuana usage, compared to previous generations. Regarding social media, only 50% think that social media is an important part of their life, compared to 60% for Millenials.
However, real-life social interaction might also be trending downward. One survey found that only 56% of high school seniors dated in 2015, compared to 85% of the previous Generation X. Also, the percentage of teenagers who spent time with friends daily dropped 40% from 2000-2015, and a lot of people are pointing to social media and technology as the main culprit.
Another survey conducted seemed to support this theory. It found that 70% of those in Generation Z slept with their phone within arm's reach, and 28% felt that it was fine to text someone else during an in-person conversation. While it is hard to predict how these tendencies will change as Generation Z transitions into adulthood, it is likely that phones will continue to be a important aspect of our lives, and that our relationships will be affected by this.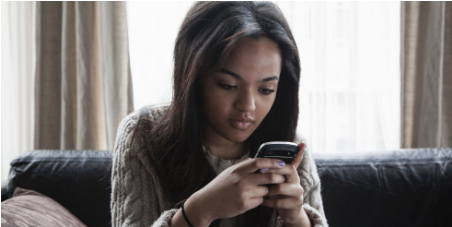 Next, attention spans have dropped from 12 to 8 seconds from Millennials to people in Generation Z, which means that entertainment will continue to evolve. News websites that are more similar to "Buzzfeed" than the "The New York Times" could become more popular. For music, the reliance on catchy electronic bass drops will continue to increase, and in cinema, long, slow classics such as "2001: A Space Odyssey" could become unwatchable for younger viewers as newer movies with easy to understand, fast paced action sequences (Transformers, Marvel Franchises have dominated at the box office) continue to be more attractive options. Senses of humor seem to be rapidly changing too, with meme culture having taken the world by storm, confusing older generations in the process.
ISB's Opinions
A couple ISB students, who are members of Generation Z themselves, added their own thoughts. Mimi Tanglertsampan (10) feels that we will "move one small step closer to the future that was presented on the movie Wall-E." She thinks new inventions will make us more lazy, and we will be more addicted to screens than ever.
Rafa Romasanta (11), thinks "there is no way of knowing how we will turn out". But he does look forward to finding out answers to questions such as "How will we fare as parents? Will we be able to address some key problems such as Global Warming and Overpopulation? How will our lower attention spans continue to affect the way we consume information? Will we still read books? Will teenagers continue to make memes into their 40s?".
Madison Mehta (10) is "exceptionally proud to be a part of this generation". She thinks we have already demonstrated maturity and that "as young individuals, our risk-taking capabilities only make it easier to make a change".
Future of Technology
Moving away from the specific behaviour of the younger generations, technological innovations are also inevitable in the future, which likely means life expectancies will continue to extend, and population will increase, with the UN projecting a population of almost 10 billion by 2050.
Other technology advances such as self-driving vehicles, space exploration, and artificial intelligence will also continue to develop, and so will the news, media and entertainment. Just as Baby Boomers cannot imagine a childhood dominated by phones and video games, Generation Z will eventually find future technology and culture unrecognizable themselves.
This article only scratches the surface of this topic, and there are several more interesting topic, survey results and perspectives that were not presented. Please feel free to use the comment section to discuss any opinions you may have on the article or the topic.