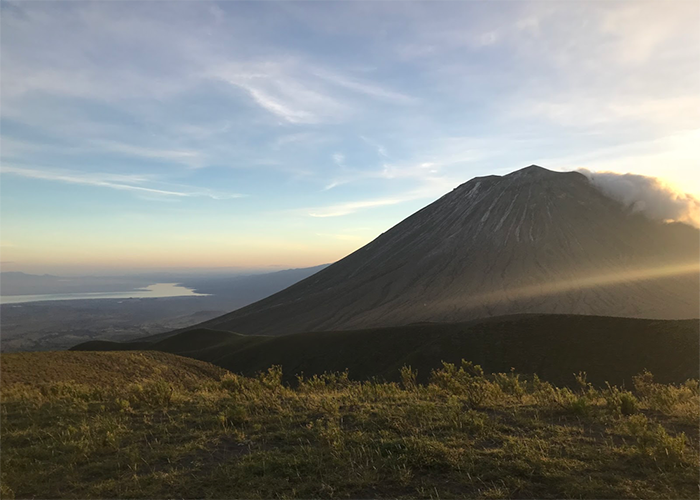 GCW Trips Offered
March 13, 2018
Global Citizenship Week (GCW) is an integral part of every ISB student's high school experience. Every year, students get to choose from a multitude of GCW experiences. This year, there were 33 trips offered, ranging from biking in Thailand to surfing in Australia. One interesting aspect about ISB is that ISB is the one of the only IASAS schools to offer outside of Asia trips for GCW (or its equivalent). Other IASAS schools such as JIS and ISKL only offers trips within Southeast Asia, while ISM only offers trips within the Philippines.
However, HS Administration has announced that this will be the final year of Category 3 trips. New Zealand, Australia, and Tanzania will not be offered to the students anymore starting next year. Panther Nation inquired about the reasoning behind this decision, and Mr Vaughan responded with the following:
There is a reality that of these three trips they have not always run in the past due to a lack of sign up (In the past three years there has not been a time when all three trips ran, affecting all three cat. 3 trips).

– This year, the Australia trip did not run due to a lack of sign up.

The cost of these trips is incredibly high

– Category 3 trips range from 85,000 baht to 99,000 baht.

The flight length is extremely long

– The 3 trips have an average flight length of 9 hours 40 minutes.

The length of these trips make them the longest of all the GCW trips.

The effect of jet-lag on students also leaves students tired when combined with the above two points.

As we move towards our new school vision, we are aiming to focus more locally and offer more Thailand and SE Asia trips.
The decision to end category 3 trips have angered some of the students in the ISB community. All of the students surveyed by Panther Nation responded that they were unhappy with the decision to cut those trips. Yi Fan Loo (12), who went on the New Zealand trip, states that "everyday was both exciting, educational, but also relaxing, thus its balance is another reason why it is my favourite trip of all my high school years and should not be canceled." Nico Millana (12), who also went to New Zealand, shares the same sentiment and remarks. "Students enjoy and take away much more from the trip than they say out loud. This should not be ignored."
ISB aims to inspire students to become caring global citizens, and the category 3 trips allows students to be exposed to cultures that are outside our Asian neighbourhood. Especially for those who grew up in Thailand or Southeast Asia, category 3 trips gives opportunities for students to explore the close familial Maori values, or the indigenous culture of Tanzania.
In addition, outside of Asia trips offer more choices for students to pick from, and while it has been argued by administration that the cost is extremely high, the costs associated with these trips are in the ballpark of the trip costs for Nepal and Oman. Understandably, jet lag is an inevitable consequence of travelling beyond our time zone, but ISB students are given sufficient rest to recover and readjust back to the local time zone. The cancellation of these trips would mean that students in the future, especially current juniors looking forward to New Zealand next year, would miss out on amazing and life changing opportunities to explore our vast world beyond Southeast Asia.
What do you think about this decision to cancel cat. 3 trips? Were you planning on going on an outside of Asia trip next GCW? Let us know in the comments below.