Welcome to the New Health Center
December 2, 2019
As of August this year, ISB has a brand new health center. The health center moved from its old location into a bright, new gleaming room. I interviewed the people who worked at the new health center to ask about Pannee Pumhiran the difference between new and the old health centers.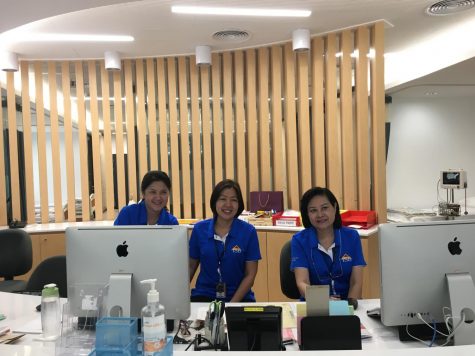 How do you feel about the new "Health Centre at ISB"?
We are happy to get the health center renovated this year because the previous one was too small and it is so crowded with all the furniture;  I felt like we don't have enough space to use for all the services that provide for the students and staff. So we are very happy with the space in the new area.
We also have more storage space for equipment, supplies and even student files.
What are some of the best improvements that you would like to share? (maybe share 3, if you can)
The best improvement is the amount of space we now have. The new location has a large space which allows more privacy for the students if it is needed.  Also, the ceiling and lighting are a lot brighter to help us to be able to see things more clearly. We also have a little corner of the treatment area that is hidden from the people who walk by and this also provides privacy. It is a space where we can provide all sorts of services. Another nice addition is the size and comfort of the new bathroom that we got. 
Finally, we have a new meeting room which is providing a more professional space for meeting with the parents and teachers and students. It is also private, so we won't have people overhearing us when we are speaking about private matters.