Logan Paul vs KSI: A Fight To Remember
November 11, 2019
The sport of boxing is something that takes years to get the correct technique and fight instincts. All the top boxers such as Floyd Mayweather and Anthony Joshua have put in countless hours of hard work to get to their world champion status. But what about youtubers? Back in the day, if you had beef with someone on youtube, you would just make a diss track or try and get all your subscribers against them, but not anymore. Youtubers have resulted into setting up boxing events, with real broadcasters such as Sky Sports and DAZN.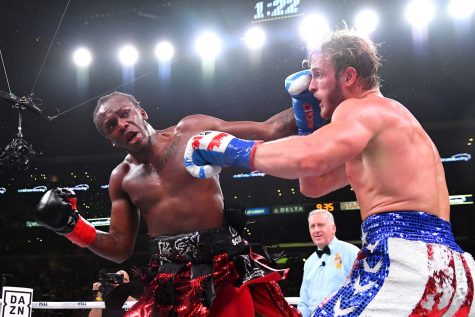 Well, how did the event go? They had 8 undercard fights, filled with star-studded professional boxers like Devin Haney and Billy Joe Saunders, until the main event of Logan Paul vs KSI, pulling in over 1 and a half million viewers over all available platforms. 
The main event was truly a spectacle. During the walk-outs, you could feel the electrifying atmosphere of the Staples Center in Los Angeles. Logan Paul controlled early on in the fight, winning rounds 1 and 2. But KSI took control from then on. There was a brief segment in Round 4 when Logan Paul unloaded and dropped KSI, but instead of being a turning point, Paul was penalized for punching in the back of the head while the opponent was on the ground. This 2 point deduction would be the ultimate reason why Logan Paul fell short on the score cards, with judges ruling the fight 56-55 for Logan, 57-54 for KSI, 56-55 for KSI. 
This event is estimated to have made $191.86 million, with each fighter sharing it equally through advertising and press conferences, but KSI taking home the prize money as winner. This is extraordinary as these aren't even high-profile athletes or fighters, but youtubers. This shows the power technology has in the new generation, and that you can really push anything if you put enough effort in it.
Overall, the fight went completely as planned. Both fighters fought hard, and earned each others' respect, which was unexpected considering the past history between these two high-profile social media phenoms.