Premier League 2019-2020 Predictions
October 30, 2019
The English Premier League, said to be the most competitive football league in the world, is a league consisting of 20 teams, which work off a promotion and relegation system with the other English football leagues below it. Everybody has their favorite club that they've been supporting for a young age, but more often than not, they don't win the league. Here are my 2019/20 Premier League top 5 predictions:
#1: Liverpool
Coming off a great Champions League campaign last year, Liverpool is definitely a contender for the Premier League trophy this year. Many have said that their success last season was a fluke, but they have consistently proven time and time again why they should be the champions of Europe, and that is no exception this year in the Premier League. 
#2: Manchester City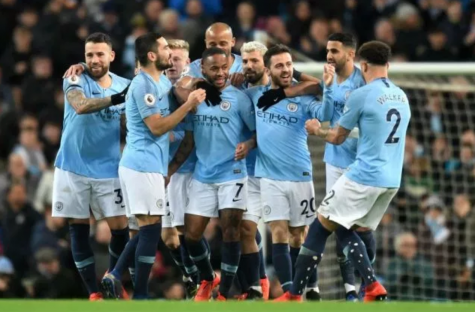 After the successful season last year, winning the Premier League in the 1st season under Pep Guadiola's reign. Man. City are always in the championship mix, with big signings always coming in during the summer transfer window. Last year, they won the Premier League by 1 point, with Liverpool coming in at a close 2nd. Last year went down to the wire, with Man. City going undefeated 6 games in a row to win. This year, with their new summer signings, Man. City have the talent to win or finish top 5 of the Premier League table.
#3: Arsenal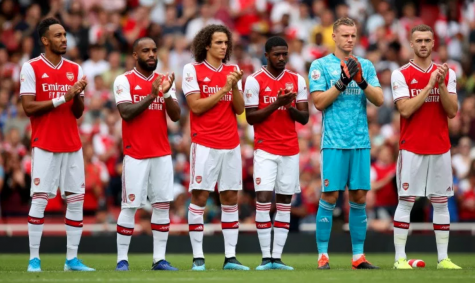 Due to injuries and bad management last year, The Gunners fell just short of the top 5, but with new signing Alexander Lacazette and Pierre-Emerick Aubameyang, they are looking as ready as ever with their new free-scoring strikers. With no biased, as Arsenal is my favorite team, they are looking to be a serious contender for the 2019/20 Premier League trophy.
#4: Tottenham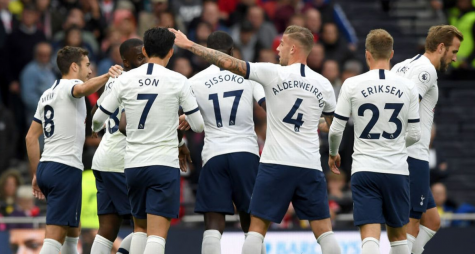 After just falling short of 2nd in the title chase last year, and finishing 2nd in the Champions League, the start of the season for the Spurs has been incredibly successful, until they played Liverpool on Sunday Night and suffered their first loss in the Premier League this season. Attackers Hueng-Min Son and Harry Kane are looking very promising this year, and will definetly be a strike force worthy to win the Premier League.
#5:Chelsea
This year, Chelsea have adopted many young, new signing, that have made a large impact already in the first few games of the season. After the Europa League cup win last year, their confidence is boosted, but the injury of Callum-Hudson Odoi may play a role in the season this year. Chelsea, as always, may be a title contender this year with their young, fit signings and wise veterans.
Overall, this year's Premier League, as always, is going to be a spectacle to watch, and will definitely entertain all football fans. My pick to win the Premier League this year is Arsenal, as they are my favorite team and their brand new signings could play a big role for them this year. 
What do YOU think???  Leave a comment below…