Best Hype-Up Songs Before Competition
October 30, 2019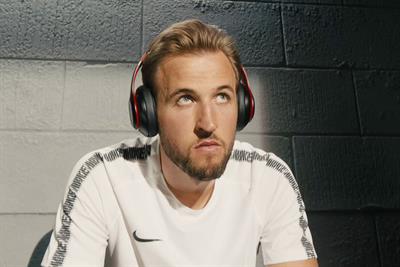 Athletics at ISB are taken very seriously. The surplus of talent, and variety of different sports make for excitement and competitiveness amongst the student body when it comes to sports. The highlight of these sports, of course, are game days. Whether it's spirit night, IASAS, or even a rainy Wednesday in October, students are always excited for game day. Additionally, the ISB community usually fills the crowd, putting on some pressure for students to perform well in front of their peers. If you've been an athlete, you'd know that before games, athletes usually like to maintain a consistent routine. This may involve eating something, warming up a certain way, and most likely listening to music. Many athletes listen to music to "hype them up" before a big game, so they can get their minds pumped up and motivated for the task ahead. People often turn to hip-hop in these 'hype-up' situations, as fast paced rap with motivational lyrics rarely fail to put one in the right mood to compete at a high level. With that being said, here are some of the best motivational pre-competition songs.
1: "Runnin" by A$AP Rocky, A$AP Rocky and Nicki Minaj. 
Famous for its role in the movie "Creed II", a fictional boxing movie starring Michael B. Jordan, "Runnin" can be good motivation when prepping for a high-stakes competition. Beginning with an orchestra, and coming in with hard, fast rap can pump up an individual, filling them with adrenaline and drive to compete well. The "A$AP" group are some of the pioneers of modern hip hop. Originating from New York, the heart of hip-hop, this group has made a name for themselves. In this song, the tandem of A$AP Rocky and A$AP Ferg are complimented well by female rapper Nicki Minaj, articulating up-beat, motivational lyrics that are sure to motivate. 
2: "ICON" by Jaden Smith or as known now Jaden. 
This song is from the album "SYRE" which was his most popular album so far. In this song, Jaden talked about how he'd become a social icon now, as well as the new career he began. The uniqueness of the beat, with a high pitched choir voice adds an interesting element to begin the song. As listeners get used to it, base kicks in and Jaden introduces a gritty, hard style of rap into the song.
3: "Pay You Back" by Meek Mill featuring 21 Savage. 
From Meek Mill's Latest album "Championships". This song's fast, pounding bass kicks in within seconds, raising the overall tempo of the song. Additionally, the combination of these rappers add for a strong rhythm and flow. Meek Mill and 21 Savage are both notorious for their vivid lyrics, and harsh tones. The combination of a strong base compliments these rappers voices well, enhancing the overall "hype" of a song.
Everyone has their own routines when getting in the right mindset for a big event, and many of them include their favorite music. But these three songs in particular are sure to put people in the best mood to compete.