Club of the Month: Japanese Club
October 17, 2019
At PantherNation, we try to highlight a different club two times per month in an effort to promote their cause and celebrate the efforts and passion of its members. This week, we will focus on the Japanese Club.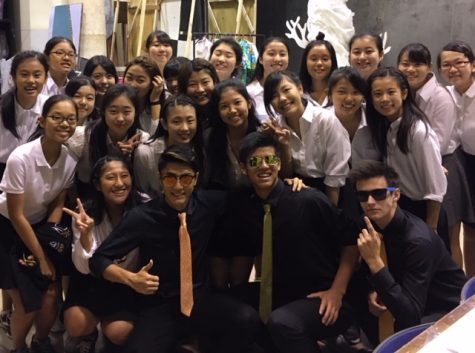 The main purpose of the Japanese club is "to promote Japanese culture by introducing HS students to periodical Japanese cultural events and Japanese folklore dance performance at the Assembly." In addition, "the club organizes fundraising activities to donate the proceeds to a local childcare organization," according to the club supervisor, Ms. Nakamachi. Akio Ikegami, a club officer continues, "we try to explore traditional and modern Japanese culture with fun, and to build up a better understanding in the ISB community."
The club has a meeting on the second and the fourth Wednesday during Panther Block. There will be a dance performance at the Intercultural Assembly in November. The dance will include Fishermen's Dance!! In the past, we were selling some Japanese foods during lunchtime! We also had some fun time which is to create some Onigiri, a Japanese traditional food with various types of flavors. 
At ISB, Ms. Nakamachi is hoping for the following: "I hope that the Japanese-Native students will develop their cultural identity and cultivate their respect for Japanese culture through club activities. I also hope that Non- native students will build awareness of Japanese culture, customs, and traditions."  Ikegami adds: "Furthermore, it would be great if the students recognize the importance of every culture and respect them."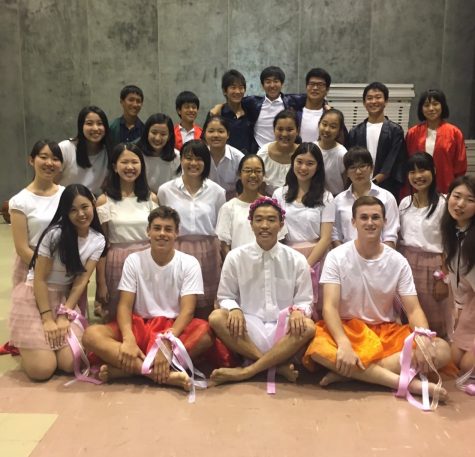 The Japanese Club participates in many other events as well! If you feel interested, please stop by and enjoy some of the performance that they are doing. Use the chance of being with other cultures, and let's be more "international"!