The Time for Change is NOW!
October 15, 2019
Once unfathomable predictions from the past are rapidly becoming realities. Issues which have been continually overlooked, must now be addressed. The Amazon is on fire. Glaciers are shrinking. Sea levels are rising. Global temperatures are rising and intensifying. Time is of the essence; it's time to change our ways. 
Not now! Yesterday!!!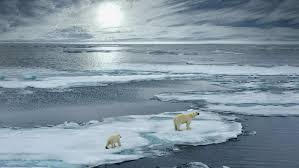 Scientists have high confidence that global temperatures will continue to rise for decades to come, largely due to greenhouse gases produced by human activities. The Intergovernmental Panel on Climate Change (IPCC), forecasts a temperature rise of 2.5 to 10 degrees F  over the next century. This is not new information, so why isn't this being more seriously addressed?

Living within the community of Nichada Thani, in Bangkok, individuals are continually exposed to the numerous environmental issues; a result of drastic economic growth. The nation faces a cornucopia of issues ranging from hazardous levels of pollution, declining wildlife populations, deforestation, soil erosion, water scarcity, and the generation 27.04 million tonnes of waste annually. 

On average, individuals living in Bangkok utilize eight plastic bags daily, resulting in the overall population of Bangkok utilizing a grand total of 500 million plastic bags daily. 

This has to change. 

You have the power to change this. 

Numerous individuals apart of the ISB community make the conscious effort of reducing their waste by making lifestyle shifts which sustainably support the environment. Sra. Alonso, from the World Languages Department shares, "what I do at home is separate waste into plastic,  paper, organic and inorganic compounds. I have also started researching different composting methods; this is something I want to start doing, but I'm also cautious about the smell and the reaction of the compost to the climate in Bangkok."

Unfortunately, living in a nation which does not prioritize environmental sustainability adds additional challenges for individuals who chose to actively engage within this issue. Many remain concerned about the recycling procedures conducted in Nichada. Science Teacher Ms. Shaffer adds, "we live in a culture that does not prioritize environmental impact, both in Bangkok and at ISB. Even though we talk about it, it's not quite clear what we are actually doing about it." 

Although individuals around Nichada are contentious about throwing their plastic cups into recycling bins, and although some individuals put in an extra effort to separate their trash; many also claim that these actions may not be a significant benefit for the environment. Many claim that once garbage is collected in the garbage truck, all these segregations go to waste, as all the trash is dumped into the same place and mixed together. Occasionally, Nichada workers sort through this trash, in hopes of finding material of use which can later be sold. Other than that, many remain curious and unclear about the procedures used to process waste within the community of Nichada Thani. 

Awareness and recognition of the detrimental impacts of climate change have been exposed to our community, yet actions in response to this awareness are still lacking. Mr. Hansberry from the Social Studies department remarks, "it is widely believed that every current and future ISB student will probably experience climate change as the most important issue in their collective lives. They know it, too. The biggest challenge might involve belief in our own power." 

Large social movements, pioneered by Swedish environmental activist Greta Thunberg, have empowered millions of students worldwide. Mr. Hansberry adds, "

"

I admire Greta Thunberg so much.  At a very basic level, what she is saying is that when it comes to the environment, the people most empowered to make decisions are old enough that they will escape the biggest impacts of the decisions they make, but those less empowered, especially the young, will be the ones who suffer"

— Ms. Hansberry

." 

Many students around the ISB community also do their part in trying to reduce the amount of waste they produce, Leah Scranton (11) emphasizes, "bringing my own cup to school and reusable straw is an easy fix for reducing the amount of plastic waste I generate." 

Despite awareness of the issue, Sra. Alonso also adds, "convenience… it all comes down to convenience. Bringing your own cup and straw to school and having to wash it is an additional task, but it may be worth it in the future."

Ms. Shaffer states, "environmental impacts, basically up until now, have not been something we can see the result of. We are evolutionary designed to respond to what's immediately in front of us. Something like an environmental choice is not something that if you do one thing, you can see the immediate impact of. Especially as a student, there are so many other things going on, so why would this be your first priority? Except for the fact that it has to be now!"

Cafeteria Manager, Ms. Ihrig shares, "I believe as a school community from the cafeteria standpoint we are producing less waste with the drastic reduction of prepackaged items such as milks etc. Students must make sure that they only purchase what the need."

This issue affects everyone: those of high socio-economic status, those in poverty, those living all around the world. Personally, I believe that with the resources and educational facilities provided at ISB, drastic environmental change lead by students is  feasible. Perhaps more policies can be implemented, looking into providing students with the opportunity of leaving their reusable cups at school (so they don't forget to bring them). Perhaps ISB can take advantage of reusable energy sources through the implementation of solar panels. 

If ISB students want to see more change, they must lead that change constantly.