Three Things You Should Know (September 2019)
October 10, 2019
Each month, the reporters at PantherNation scour the news to find three of the most important Global Stories that we think students should know about.
One
Saudi Arabia, September 14th, 2019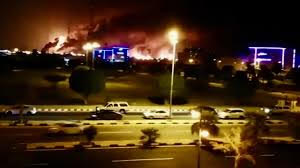 At least two of the oil plants of Saudi Aramco, a state-owned oil company in the Kingdom of Saudi Arabia, were attacked by drones and exploded. It is said that the attack was carried out by the Yemen-based rebel group "Houthi" who is in an unstable situation in neighboring Saudi Arabia. They issued a statement saying "[We] attacked with 10 drones." Yemen borders Saudi Arabia. Both countries believe in different religious denominations. After the attack, the world-wide production of oil was diminished by 5%. So, oil became more expensive for consumers around the  world. I think it is not convenient for everyone because it affects their daily life. For example, if you want to go anywhere which is far from home, you need to use a car, train or airplane. A higher price of oil will increase the price of tickets or petrol. So It is a big problem inside the world.
Two
Northern Pakistan, September 25th, 2019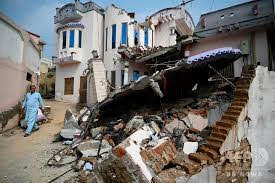 Northern Pakistan suffered an earthquake that measured 5.8 magnitude on the Richter scale.They have some broken buildings and roads because of the earthquake. On one of the two main roads in the district, you could see a crack at least 4 feet deep, some filled with water from a nearby canal. The Mangla Dam, Pakistan's major water reservoir, was spared. However, the dam's powerhouse was closed, which resulted in a loss of 900 megawatts to Pakistan's national power grid. At 7:20 pm, power generation at Mangla was resumed, restoring 700 MW to the national grid. In Pakistan north area, they have a big earthquake in 2005. These are the same as the seismic center.
Three
Australia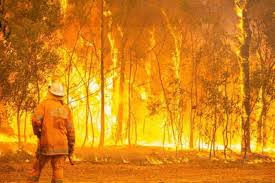 A wildfire in New South Wales, Australia, destroyed or severely damaged up to 30 homes. In some areas, the temperature rose to 40 ° C, causing a number of flames to burn in the state and neighboring Queensland on Tuesday. The drought-affected areas of eastern Australia have withstood severe fires since September, the beginning of spring. Currently, wildfires have affected over 100,000 hectares of land. In some areas, the flames are burning for more than 5 weeks.