2018-19 IASAS Recap
May 28, 2019
This year has been a great year for the Panthers! In all three seasons, our athletes worked hard and to compete in IASAS tournaments. Our athletes made ISB proud while competing in tournaments by showing responsibility, integrity, and sportsmanship, while still having a good time.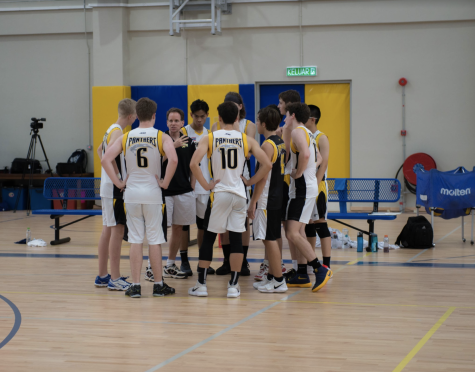 SEASON ONE included Soccer where the Panthers traveled to Singapore (SAS), where the boys placed 4th and girls 3rd. Traveling to Kuala Lumpur (ISKL).  Our Volleyball teams highlighted season one for ISB with boys bringing home gold and girls bronze. The IASAS Cross Country teams traveled to ISKL where boys ran away with the gold, and girls came in 5th.
SEASON TWO  included grueling competition on the courts and fields and in the pool. The ISB swim team pushed themselves and trained hard all year to travel to Manilla (ISM). They fought hard and swam well, and took home some bling with the varsity boys coming in second place, and varsity girls achieving third. Our touch rugby athletes traveled down to ISKL and competed against fierce competition at this year's IASAS tournament where, due to some untimely injuries, they placed sixth. Our boys put their heads down and pushed the rugby ball down the field; they played fiercely but still came up short with fifth place. Our mighty basketball teams flew to Singapore (SAS) and came up short with the boys losing the bronze medal match, and the girls placing third. IASAS tennis was held at home this year; our teams were cheered on by our very own Panther crowd. The varsity boys tennis team took the silver medal and girls finished fifth place.
SEASON THREE was the third and final season for IASAS athletes. ISB hosted the softball and baseball this year and they did not disappoint. The Varsity baseball team smashed the competition with first place. Our girl's softball team fought for second place but came up short in the semi-finals. They eventually placed third in the tournament. The track and field athletes trained hard in the hot sun and flew down to chilly weather in Taipei, (TAS), for IASAS. As a team, the girls placed sixth, and boys fourth. Golf this year was held in Jakarta, (JIS), where our athletes chipped balls and putted on the green, but came up short in the end. The girls placed fifth and boys sixth. This year's badminton team went to Jakarta to play against other competitive athletes. Scoring points in individual matches, and doubles, the girls came third and boys fourth.   
According to Athletic Director Mr. Quinet, this year was, "Overwhelming with positive feedback". He said that he's "always proud of what our kids achieve, and what our teams achieve… and our success is measured in how the teams and students grow, and how much impact it has on their experience."
Reflecting on the highlights of this year, Mr. Quinet says the highlight "was our girl's teams who played in 5 bronze medal matches and won all five matches… they came through when it mattered most."
Mr. Quinet anticipates next year, looking for new leadership roles to emerge, new teams taking shape, and of course the big spirit nights we host. ISB will be hosting IASAS Swimming and Badminton in January and April 2020. Our Panthers made ISB proud with their commitment, enthusiasm, and hard work they showed while competing in these high-level competitions.  I'm sure that will continue next year.