Who Are Our Role Models?
May 24, 2019
With so much of the media attention taken up The Kardashians latest scandal, or the latest spat between Cardi B and Nicki Minaj, one wonders where a teen is supposed to look for a role model in 2019.  Fortunately, Jaden and Camilla here at PantherNation asked themselves that very question and came up with two celebs who the believe should be respected both for their talent, and their character. Here they are…
BILLIE EILISH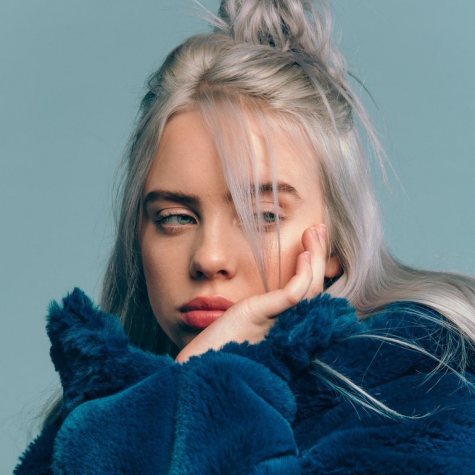 Billie Eilish is a 17-year-old female artist that had been gaining an incredible amount of attention since her first album, don't smile at me released in August of 2017. She writes alongside her brother, Finneas, and they make their music together without the help of outside record companies, allowing them to produce music they truly want to spread. She has been re-inventing pop culture and becoming an admirable role model in the media. Eilish is the second most streamed artist in the world behind Ariana Grande, she's performed at Coachella, and has won the Vanguard Award from ASCAP (American Society of Composers, Authors and Publishers) in May of 2019 which is described as "the impact of new and developing music genres, which help shape the future of music." Since gaining fame, her character has not changed and she has remained her true self through the rise in followers and the eyes that watch her every move.
Eilish, unlike many other female artists during this era, she doesn't care about her personal appearance, wearing big, baggy clothes to mask her body shape. In a recent interview for Calvin Klein, she revealed her reasoning behind the clothes she wears is not only for comfort but instead so that "nobody can have an opinion because they haven't seen what's underneath."
In the media, there are so many female artists who are dependent on their looks to keep up their fame, and real talent is difficult to find these days. Eilish however, is a positive role model for impressionable children in the 21st century. She stands up for what she believes in, speaks her truth, and openly talks about her mental illness. She has been struggling with depression since the beginning of her fame and has also discussed her Tourette's syndrome on The Ellen Show. It's also important to acknowledge how incredibly humble she has remained after her rise in fame and she even admits to referring to herself in the third person at times because she believes all of her success is impossible to have happened to her and she is so thankful for her recent experiences in pop culture.
She has recently released an album in March of 2019, called When We All Fall Asleep Where Do We Go containing 13 songs and introductory audio. Recently, in a small interview series with Billie titled "A Snippet into Billie's Mind" where she describes the thoughts behind many of her songs, she explained the lyrics of one of the album songs, "xanny." She talks about peer pressure when it comes to teen drinking and drugs, and how she feels that they change the way people function and their personalities "crumple up and fall" under influence. Eilish spreads her own opinions in a way that don't harm others as well as spreading messages that need to be heard.
"
Nobody can have an opinion because they haven't seen what's underneath."
— Billie Eilish
Having a female artist be so young and have such strong messages about mental health and pressure is incredible for young impressionable teens having trouble with learning how to live and deal with their personal problems. Eilish is definitely a strong role model in the media that everyone could learn something from.
TROYE SIVAN
Troye Sivan is a 20-year-old singer from Australia. His massive boom in fame originating from YouTube has allowed him to spread his often uplifting and inspirational message. Troye Sivan is also one of the most modern influential openly gay celebrity, bringing acceptance and presenting youth with a successful gay celebrity to look up to. He started out as an actor in South Africa, starring in successful films such as "Spud" which put him in the spotlight as a talented child performer.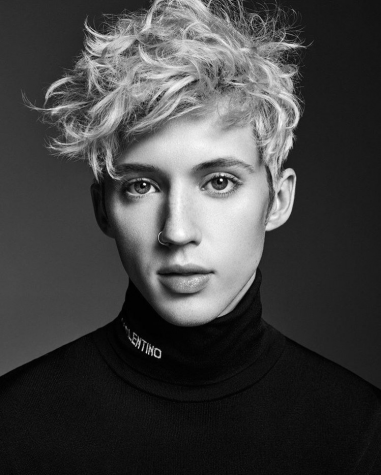 Sivan had a youtube channel since 2007 but it wasn't until 2011 that he started uploading full vlogs, which was when his online fame began to grow. His videos included a emotional coming out story, along with many stories of times with his famous YouTube star friends. His vlogs became an insight into his life of music and fame, and everyone wanted to watch his charismatic persona, succeed.
Continuing his music career, when Troye Sivan released His 2014 EP, TRXYE it debuted at No. 1 on iTunes in over 55 countries. This shot him once again into the spotlight of international viewers and proved his talent once again. His YouTube career further grew and more people became fans.
His stardom managed to prove that a male celebrity who had an open sensitive side could be accepted and successful, breaking many of the stereotypes that are perpetuated by many successful male artists in the public view. Troye Sivan's kind heart and emotional maturity have made him a star to follow, for both LBGTQ youth and allies alike. He is a role model for young boys as a sensitive and caring celebrity, and he also knows how to make great music.
All over the world, new stars are rising with the wrong intentions. It's important to notice the good-hearted people who are trying to make a difference and spread positivity in our world. Let us know who you think is making a difference in the comment section below!