Long Talk – Ms. Sliman
May 16, 2019
It's coming to the end of another school year, and as always we have to say goodbye to some of our teachers here at ISB. As part of an ongoing series, PantherNation sits down with departing staff to get their thoughts on their time on ISB, and where they are going next.
Ms. Sliman is a math teacher here at ISB. She has been teaching math for 4 years and is heading for Tokyo, Japan after this year.
What is your favorite part of being a teacher at ISB?
I feel so lucky that I got a chance to teach new classes such as Math 10 challenge. I feel like I've learned a lot of new areas of math by working with students who are excited about math.
Where are you going after ISB?
I'm moving to Tokyo to teach the American School in Japan, to teach mainly 11-12th graders. The experience in ISB has made me well prepared for this. I'm learning Japanese as well! 🙂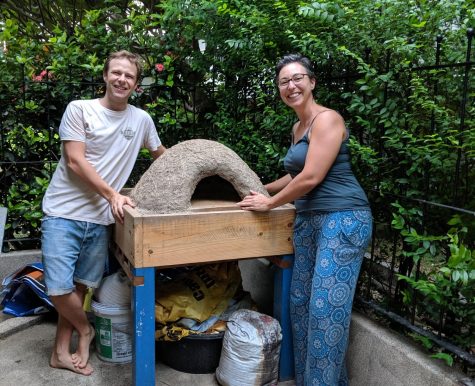 What has been your favorite memory of ISB?
I've loved seeing the students do so many things other than just math. I was especially impressed by the concerts run by the ISB students. I find it great that the students do so many things and the teachers get to go and see those activities outside the classroom. I also liked the GCW in Panya project where I went with Mr. Ortwein and my students. It inspired us to build a pizza oven by the teacher housing.
What would you say is your most memorable accomplishment here?
I think that bringing in these new math classes such as Math 10 Challenge, with the alternation of the IB program. was something that made a positive change at ISB. Now we have some math electives that provide options beyond the IB math classes. I think that these programs would make learning math real fun for students
What advice would you give students?
Talk with your teachers. Your teachers want the best for you and we want to help you. When you have questions or you need help, you don't need to hesitate to go to and talk to teachers. I think we've done a good job of building our time into your schedules so that you can seek out help so you should take advantage of that. Your answers are not only on the Internet!