2019 Track and Field IASAS Recap!
May 8, 2019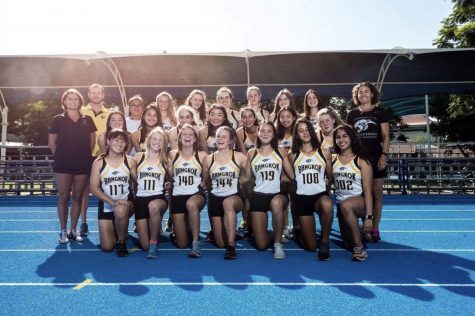 As the end of year gets closer, it's time to wrap up the results for this year's season 3 IASAS sports. This year's IASAS Track and Field was hosted at Taipei International School. With a fairly new team this year, both girls and boys did everything they could in hopes to place this year. With the unexpected results this year, the teams are looking forward to larger improvement next year with a possibility at placing in the IASAS track and field events. The boys Track and Field team got 4th and the Girls team got 6th.
Nora Aylward (11) says, "I wouldn't have done anything different because this year was a growth year." she continues, "The team was pretty close this year and it's good because it's probably going to be the same team next year because we are only losing 2 seniors." with a positive attitude towards the results of this year, there will be improved results for next year. Ms. O'Rourke (Track and Field Coach), is incredibly proud of all of the athletes that fought their best fight at IASAS. Without the results that the team had wanted for this year, the improvement of each individual has overcome the thought of not placing in this year's tournament. With a solid team for both the girls and boys, the teams are looking to keep up the intensity throughout the entire year for better results next year.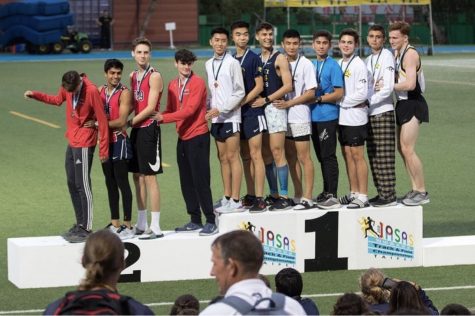 Sadly, with the season coming to an end it means that our school has to say goodbye to some incredible seniors. With some great results from the seniors that lead to some of them placing in individual events, younger athletes should continue to look up to these great role models.
It was a great Track and Field IASAS tournament this year! The panther pride continues as we close up this year's season sports. Congratulations to the deserving coaches and athletes. Panther Nation wishes the seniors the best of luck wherever their future may take them but don't forget to support next year's team on livestream!