Long Talk – Mr. Harvey
May 8, 2019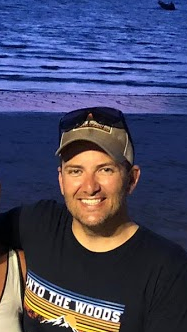 It's coming to the end of another school year, and as always we have to say goodbye to some of our teachers here at ISB. As part of on ongoing series, PantherNation sits down with departing staff to get their thoughts on their time on ISB, and where they are going next.
Mr. Harvey has been at ISB for 8 years, and has worked as a World Studies 10 teacher, as well as teaching geography and EES at the IB level. Aside from teaching, Mr. Harvey has also been active in the community, sponsoring the helping paws club, as well as coaching rugby for 8 years.
What is your favorite part about being a teacher at ISB?
Really how varied the job is. You come into work everyday as a teacher, but there is so much more to it. You never know if you'll meet with a student about a club, or have a teacher meeting, or be coaching after school. You always get something new, and you rarely get the same type of day twice in a row here at ISB. The fact that there is so much going on is what makes ISB a great place to work, what I enjoy.
Where are you going and what are you doing after ISB?
Next year my family and I will be moving back to New Zealand, to a small town called Geraldine, with a population of about 2,500. I will be the assistant principal at the high school, and I am excited for the opportunity. A big part of our decision to move back to New Zealand because I wanted my kids to have that experience of living in their home country, and to have that experience of being a New Zealander. I am excited about this new opportunity, and I think that it will be a big adjustment coming from such a largely international community like ISB.
What is your favorite memory of ISB?
I think that my favorite memories are always seeing the improvements that students make over the years, and seeing them mature as young adults. One particular aspect that makes me proud as a teacher is graduation. At ISB I've had the unique opportunity of being able to teach some students for 3-4 years, and with that you really are able to be there to see students grow. I when alumni come back to visit, because it's really great to they've developed. I think the opportunity of being able to teach sometimes the same kids for 3 years really lets you see their development, and as they graduate and move on, you really are able to build a personal connection with them. I've also made a lot of great friends, and met some great colleagues that I have been able to learn a lot from. Being able to work with such great people has taught me so much. ISB is really a great place,
What advice would you give students?
I'd say give new things a go. When you're at a place like ISB, you often don't realise how many different opportunities you have until you look back at it. Sign up for that interesting class, or join a club, play a new sport.
We are sad to see Mr. Harvey go, and we wish him luck in his future plans. In his 8 years at ISB, he has played many roles, from teaching and coaching to helping out in the community. Mr. Harvey has made a great impact on ISB and its students, and we are sure that he will carry that same positive influence to his new beginning in New Zealand.