5 Binge Worthy Netflix Series to Watch Over Songkran Break
April 4, 2019
Songkran break is just around the corner! Whether you're traveling to the Bahamas or celebrating the water festival here in Bangkok, the break is a time for relaxation. Netflix is a must in order to chill out. They don't call it "Netflix & chill" for no reason! Here are your top 5 binge worthy series that are suitable for almost anyone.
KEEPING UP WITH THE KARDASHIANS SEASON 16
 The trailer was just released this week and it has fans on the edge of their seats. Since there have been lots of scandals with Khloe Kardashian, Jordyn Woods and Kylie Jenner, viewers can't wait to see what the new season holds. Definitely a binge-worthy TV show for this break.
YOU
This new Netflix Original became extremely popular. I myself have really loved this series and binge watched all ten episodes. Based on Caroline Kepnes' best-selling novel YOU is a love story that asks, "What would you do for love?" When a bookstore manager crosses paths with an aspiring writer, his answer becomes clear: anything. Using the internet and social media as his tools to gather the most intimate of details and get close to her, a charming and awkward crush quickly becomes an obsession as he quietly and strategically removes every obstacle and person in his way.
SEX EDUCATION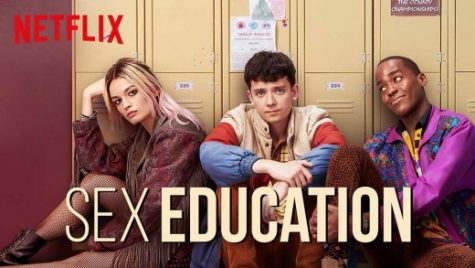 Feeling pressured by the rumor that everyone in his class is having sex except him, awkward teenager Otis struggles. It doesn't help that his mother, sex therapist Dr. Jean Milburn, constantly meddles with his personal life. Things come to a weird turn when the school bully Adam asks Otis for help regarding his sex life. The situation becomes even weirder when the school's resident bad girl Maeve and Otis' best friend Eric persuade him to open a "sex therapy clinic" in school, with Maeve and Otis splitting the profits. A great Netflix original that will have you crying and laughing.
SELLING SUNSET 
Selling Sunset is a brand new Netflix Original series that follows the lives of real estate brokers and buyers in Los Angeles. The series centers around twin brothers Brett and Jason Oppenheim, who own The Oppenheim Group and the female estate agents who work there. Selling Sunset documents the drama between the employees and their personal lives as a new girl joins the team. The series also records the ups and downs of working in real estate and with others. The synopsis reads: "The elite real estate brokers at The Oppenheim Group sell the luxe life to affluent buyers in LA."The drama ramps up when a new agent joins the team." The trailer description also gives some additional information about the show. The synopsis reads: "The Oppenheim Group's elite real estate brokers sell a life of luxury to the well-to-do of Los Angeles. With the arrival of a new member to the team, the drama increases."
DYNASTY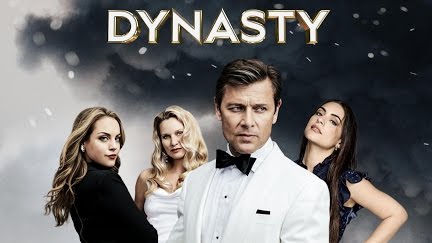 Fallon Carrington is a smart businesswoman who believes she will soon become the new CO of Carrington Atlantic, her family's company after her father summons her for a meeting. However, Blake Carrington shocks his family by introducing them to Cristal, their stepmother-to-be. Now, Fallon engages in an all-out war against Cristal and her father, which leads her to partner with Blake's biggest rival, Jeff Colby.
Well, there you have your top 5 binge-worthy Netflix shows for this songkran break! Whether you are chilling by the beach or in your room Netflix will always be there for you.