Sports Vs Performing Arts
November 13, 2018
Blinding lights compromising your eyesight, teachers and peers screaming your name pushing you to perform your best, adrenaline pumping through your veins while increased levels of dopamine are being released in your brain. This scenario can occur both on stage while performing in a musical, or on a track/field where you are running your heart out trying to achieve a personal best time.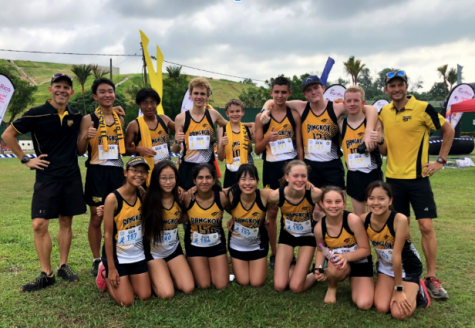 ISB offers students a wide range of activity choices, ranging from the immersive musical instrument courses offered through the strings and band course, to competitive sporting events. Along with the opportunity to perform in musicals, IASAS dance and drama, Model UN, Debate and Forensics, the list could be never ending.  
Jaden Cilliers (10) shares his experience being apart of the IASAS Forensics team, mentioning, "I remember working hard during tryouts. I practiced and practiced and practiced. I had a one in seven chance of making IASAS as a freshman. Once I made the team and wore my varsity jacket, my friends who received their jackets through sports argued that I shouldn't have received one for a Cultural Convention event, despite the fact that it was a competitive tournament." 
"
I had to perform a impromptu speech infront of 30 people. Colin had to perform for hundreds. It may not have reqiured any physical exertion but it was stressful, a lot of people wouldn't be able to do it."
— Jaden Cilliers (10)
Many times, sports overshine other performing arts events, which is evident when comparing IASAS sporting events such as Volleyball and the Forensics/Debate IASAS Cultural Convention. Many students observe that although a multitude of people go to watch sporting events, there is a substantial difference in the amount of students who watch the IASAS Cultural Convention. This perhaps could be because students feel that more school spirit is conveyed through sports.  
Imogen Alexander (12) reminds the ISB student body, "the sports and arts are both extremely valuable activities that can teach life long skills to an individual and a combination of both helps create the most balanced individuals; however I feel as if a lot of schools/organisations fail to recognise that the two can complement each other, and that people aren't either one or the other. I believe that being able to include both in your life will help lead you to a happy and healthy lifestyle full of passion!"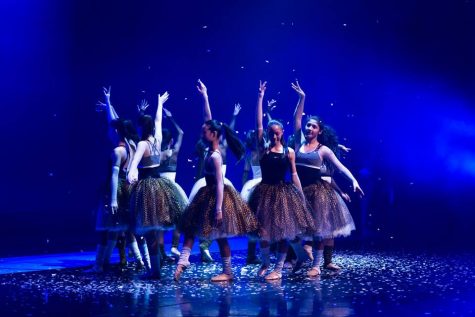 Another factor which must be taken into account is the fact that although sports are continuously spotlighted through the Varsity Council, other events such as MUN, Debate, and Forensics struggle to receive the same amount of recognition due to the absence of a platform to spotlight their achievements (best delegate achievements, individual medals, team medals etc.).
According to studies conducted by Harvard University, partaking in Performing Arts activities not only engages the creative side of the brain but also provides an ideal balance in student's patterns of study.
However the benefits of sports also prove extremely advantageous to adolescents, by allowing students to relieve the academic stress which builds up during the day, along with the endorphins released, furthermore improving the overall disposition of individuals.
Personally, I enjoy partaking in both sports as well as scholarly activities such as Debate and MUN. Debate and MUN give me the opportunity to collaborate with other students who share the same passions with me, while also allowing me to further develop my academic skills. However, sports keep me active and stress free, while also allowing me to build special bonds with my teammates. I believe that as much as possible, ISB students should make use of all the extra curricular activities they have access to, and get engaged with activities which involve the  Performing Arts, as well as other more physically demanding activities. All students should gain recognition for the efforts they put into the activities they engage it, whether it be making an IASAS sports team, debate team, forensics team, dance team, or any other activity. Make the most out of High School!