Battle Between the Rap Queens
October 12, 2018
You have probably already heard about the feud between Nicki and Cardi B. On September 10th during the New York fashion week, the 2 most popular female rappers Nicki Minaj and Cardi B got into a fight! According to the sources Cardi allegedly "lunged" towards Nicki's table but was stopped by security before anything major could happen.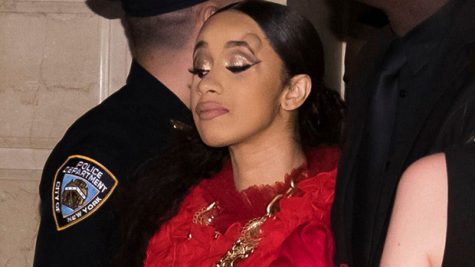 It was a random attack and it is clear something definitely pushed Cardi towards physically attacking Nicki. Reports say that Nicki's bodyguard hit Cardi, causing a bump on her forehead. Soon after the fight, Instagram blew up with videos and more inside gossip, including a video of Cardi B throwing her shoe at Nicki. A lot of photos released from that infamous night also showed a large bump on Cardi's forehead. So, who actually attacked who?  
But here is where things grew much more intense. Cardi B posted this "warning" on Instagram shortly after the fight.
The feud had been building up over months and the rumors say it is because Nicki criticized Cardi's parenting. However, Nicki Minaj vehemently denies these claims and says she has never commented on anyone's parenting. None of them have commented directly about the fight. Perhaps we will never know who or what started the fight, but we do know this was definitely a big deal.
Comment your thoughts below and let us know if you are team Cardi or team Nicki!