How Many Golds
May 30, 2018
The school year for the 2017/2018 school year is now coming to an end. With that end come the question of which IASAS school had the best medal count.  
During the first season of this school year, ISB sent the volleyball and cross country teams to Singapore, while the ISB soccer team stayed, putting on a show for the home crowd.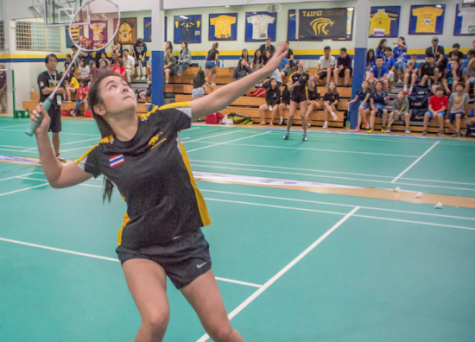 In the first sports season of this year, both boys' and girls' volleyball finished in fourth, adding no medals to ISB's count. However, the cross country boys team got 2nd with the girls getting 4th. Then, our ISB boys' soccer team ended with gold adding 2 medals to the IASAS count! Overall, ISB was able to rack up 2 medals with 1 gold, 1 silver, and 0 bronze during season one.
During the second season of play, the basketball teams stayed home to compete in Bangkok, while the rugby teams competed in TAS, our tennis teams went to ISM, and lastly our swimmers swam down to JIS to show our panther pride.
In this season, ISB was able to finish off with 2 medals like the first season. These came from the boys' basketball team who got gold, the boys' swim team who won silver, and the girls who won bronze. Although the boys and girls rugby teams did not finish with any medals, they played their hardest putting all of their effort into every play.
In the last season of the IASAS sports seasons, our baseball and softball teams went to JIS to compete, our Badminton team headed off to ISKL, and our track and field teams went to ISM along with the golf teams.
In the final season of play, ISB's baseball team was able to clinch gold, our softball team finished with a silver, the boys' track team claimed ISB another gold, the girls track team in 4th place, the girls' badminton finished with a silver, the boys' badminton in fifth place, the boys' golf team in 5th, and the girls' golf team with a silver. This added 3 more medals to ISB's tally of the year.
Overall, the ISB sports teams were able to rack up 3 gold medals, 4 silvers, and 1 bronze giving ISB an IASAS medal count of 8. This year our athletes worked hard getting the most out of their IASAS experiences.