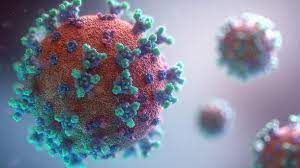 COVID-19: A Timeline of Events
2020 marked the beginning of a new decade and many probably looked to this year as a year full of opportunities and encounters. Unfortunately, a stretch of unfortunate events kicked off this year, a major one being the COVID-19 pandemic, which affected the global economy. The coronavirus has swept the world and still continues to kill millions of people. As 2020 is coming to an end, here are the biggest headlines of corona virus related news, sorted by month. 
December 2019
 Wuhan Municipal Health Authorities report multiple pneumonia-like cases in Wuhan, China
January 2020
First cases are reported in Wuhan, China. Wuhan closes the city.

The outbreak spreads to 22 countries

Travel bans spread as countries close their borders with China

The WHO declares the coronavirus outbreak as a Public Health Emergency of International Concern (PHEIC)          

Wuhan during lockdown
February 2020
 Multiple countries report their first deaths outside of China. Death tolls surpass that of SARS

Ministries of health from G7 countries agree to coordinate their responses to the outbreak

Chinese stock market plunge

Multiple countries report their first deaths, and 30 countries report their first cases, especially countries in the Middle East and Europe. 

Japan confirms 634 cases aboard the Diamond Princess cruise ship

Travel restrictions increase
March 2020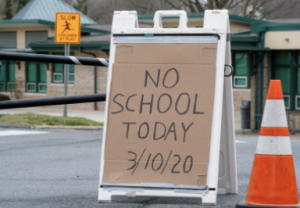 28 more countries report their first cases, and more countries report multiple deaths

One-fifth of all students worldwide are out of school

Italy has the highest death toll

Nearly one-third of the world's population is living under coronavirus-related restrictions 

Japan postpones the 2020 Olympics

WHO claims that there is a shortage of medical supplies      
April 2020
United States has the most Coronavirus deaths in the world

President Trump suspends immigration

China pledges $30 million to the World Health Organization 
May 2020
Global cases top 4 million

U.S. deaths pass 100,000

Three children in New York City died of a toxic-shock inflammation syndrome 
June 2020
Countries begin to reopen their borders

The United States and India see a rise in cases

Trials for a COVID-10 vaccine begin in Africa
July 2020
Cases in Brazil and the United States made up half of the daily coronavirus cases

Moderna makes the first coronavirus vaccine tested in humans, which showed a positive immune response

Mexico reports the third-highest death toll in the world                   
August 2020
North Korea reports its first case

First case of reinfection is reported

Countries report the largest increase in cases, while new cases are decreasing in half of the U.S. states
September 2020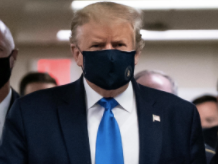 Global deaths pass 1 million

India becomes the third worst-affected country, reporting over 83,000 new daily cases

President Trump is diagnosed with COVID-19    

                              
October 2020
Global cases pass 40 million

Europe becomes the 'epicenter' of the pandemic again, ane many European countries impose harsh lockdowns

WHO reports a record three million new cases in one week
November 2020
Global cases pass 63 million

Moderna develops a vaccine that shows 95% effectiveness
2020 has indeed been a harsh year, with millions going into lockdown and suffering emotionally and economically. As of December 20, 2020, there is a worldwide total of 68.8 cases and 1.6 million deaths. Hopefully, 2021 is a year where there are less coronavirus cases and restrictions, and we gradually get used to living the 'new normal'.