Which Console: Xbox Series X vs PS5
December 18, 2020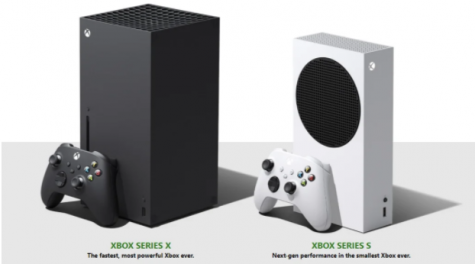 At the beginning of November, two of the biggest gaming companies, Sony released ing PS5 and Microsoft releasing the Xbox Series X. PS5 and Xbox Series X go head to head trying to win the mind and heart of gamers across the globe. These two consoles are very powerful, they are both capable of 4K gaming at up to 120 fps. Although these consoles are somewhat very similar, many will argue which console is better.
Microsoft (Xbox Series X)
What everybody is talking about this year is the recent launch of Microsoft's Xbox Series X. The Series X was officially released to the public on November 10, with a starting price of $499. This console has been on most people's minds since the beginning of 2019 with code names like "Scarlett", "Lockheart", and "Anaconda". The console was "teased" by Microsoft during the Electronic Entertainment  Expo (2019) under "Project Scarlett". But the official name and design wasn't released until The Game Awards later in December as the "Xbox Series X". It also included the low-end version of the console titled "Xbox Series S"                                                                                                            
Going back a few years, rumors of a new generation of software and potentially a new console actually started back in June of 2018. These rumors grew from one of Microsoft's biggest business executives, Phil Spencer. Spencer confirmed that at the time they were "deep into architecting the next Xbox consoles". 
Some things to look forward to:
The Xbox Series X has a lot of new features to look forward to and here are some of the major ones.
Backward compatibility with all Xbox One games, most Xbox 360 games, most Xbox Original games, and a few Playstation 2 games,

An "Instant On" feature that can run multiple games simultaneously.

Includes "ray tracking" that enables more realistic sounds through physics.

Exclusives like Halo Infinite, Fable, and State Of Decay 3.

A "mobile phone like payment plan" which allows you to pay off the console over time instead of paying $499 on the spot.

And many more!
Controller Details: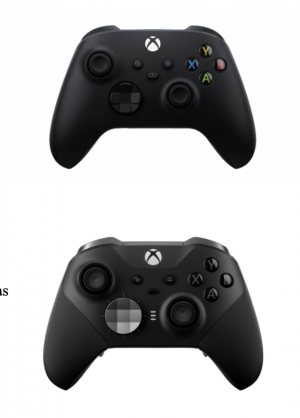 With the new Xbox also comes a new controller. This controller has a fine-tuned that brings refined comfort and an all-new instant share button which allows you to swiftly capture your clips without going into the menu or using voice commands. This controller also is equipped with textured triggers, that help you get a better grip while gaming, and a new hybrid d-pad that is full circle optimized and allows you to go in any direction.
If you want something more advanced you can easily upgrade to the elite series. The Xbox Elite Series 3 Controller comes packed with adjustable tension thumbsticks, trigger locks, built-in custom game profiles, and much more!
Console Specs:
The Series X is probably most notorious for its unreal graphics card that can run 12 teraflops of data. It can also run up to 120 fps and has 1 terabyte of expandable storage. This console has 8 cores of CPU each at 3.8 GHz, 16 GB of memory, an external hard drive port, and can be displayed in 4k and 8k resolution.
Sony (PS5- PlayStation 5)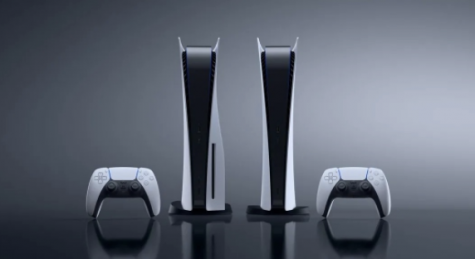 Many people have been very excited with Sony announcing the release of PS5, which will be released on November 12, 2020. When it was first released the PS5 had two versions, the digital edition was $399, and the ultra HD blu-ray disc drive is $499. With this generation of the PlayStation, you should be expecting better 4K graphics in your games, and this new PS5 also supports a high refresh rate, with a good amount of frame rate of 120fps, and also supports up to 8K output. People were also very pleased with the PS5 games to release such as Astro's Playroom, Demon's Souls, Destruction AllStars, Marvel's Spider-Man: Miles Morales, and Sackboy: A Big Adventure. Although these games seem really fun the prices are in $60-$70. 
CNN news says "the PS5 can push through data at 5.5 GB per second, compared to the Xbox Series X, which works at 2.4 GB per second." What this means is that it could lead to a bigger and more detailed game with almost no loading, this is a good thing because you wouldn't have to wait. 
Xbox Series X vs PS5 
Microsoft and Sony are really similar to each other but there are also some differences between them. Both of the consoles are expected to be priced around $500 and onward, their launch date was both in November. These consoles are 8k, support 120 fps gameplay at 4k resolution. The two consoles have gone into different paths in terms of design. Microsoft went with a subtle look while Sony went with a more futuristic design. In accessories, Microsoft confirmed that older Xbox one accessories will work with Series X, meanwhile, Sony announced the PS5 new accessories will include a charging station, wireless headset, HD camera, media remote, etc.   
 (picture credit: TechRadar)
Work Citation 
"How Sony and Microsoft Will Use Third-Party CDNs for New Console Launches – Dan Rayburn – StreamingMediaBlog.com."

Dan Rayburn – StreamingMediaBlog.com

, 23 Oct. 2020

Chaim Gartenberg. "Sony's New DualSense Controller Is Its Most Exciting Design since the Original PlayStation."

The Verge

, The Verge, 8 Apr. 2020

Peters, Jay. "PlayStation 5: Everything You Need to Know about Sony's Newest Consoles."

The Verge

, The Verge, 23 Sept. 2020

 

"Microsoft – Controller for Xbox Series X, Xbox Series S, and Xbox One (Latest Model) – Carbon Black."

Best Buy

, BestBuy.com, 2020  

Gonzalez, Oscar. "Microsoft Releases Xbox Series X Specs, Controller Details."

CNET

, CNET, 16 Mar. 2020

 

Roston, Brittany A. "IPad and IPhone Xbox Series X Controller Support Promised in Future Update."

SlashGear

, SlashGear, 21 Nov. 2020 

"Microsoft Xbox Series X

Compare prices Check the latest price| Priceprice.com.

"

Priceprice.com

, 2020, th.priceprice.com/Microsoft-Xbox-Series-X-33917/