Long Talk: Ms Weber 
May 26, 2020
As we near the end of the (virtual) school year, there are some goodbyes in order. As part of an ongoing series, PantherNation sits down with departing staff to get their thoughts on their time on ISB, and where they are going next. Ms Weber has been at ISB for 6 years, where she is currently teaching TOK and English. 
What is the next destination in your life?
Mmmmm … what a question! I have learned that it's good to make plans, and even better to be flexible … so … I will return to Canada after 23 years overseas to live and work in Vancouver. I imagine I will see a few ISB students on the trails. I have enrolled in a Diploma Course to become a Funeral Director, and I hope to begin that work after a year or so.
Why did you decide to go there?
Three parts planning, one part luck.
Looking back on your time at ISB, what memories and feelings will you take away from here?
There are so many! Of course … the people. Colleagues, students, friends. I will especially miss my friends in the English and Social Studies Departments. Wow … could a teacher land in a better place? Those of us who have lived outside of our home country for a few years understand the significance of an overseas FAMILY, and I am grateful to have felt part of one at ISB. Thank you to all of my "peeps" … I have to smile as I write this to think of all of the good times we have shared. 
Second, I will miss the "after school" version of ISB … MUN and ESP have been a part of my DNA for a long time, and having an opportunity to work with such excellent teachers and students has been one of the best experiences of my life in Thailand. I feel like some of the students at ISB really will change the world.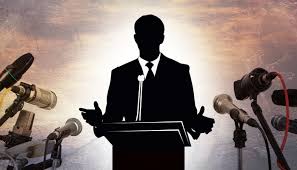 Last, I will miss Thailand … its people, its culture, its trees and birds and flowers and natural beauty everywhere … it's a beautiful country in SO many ways.
What final thoughts or advice would you like to leave with the students of ISB as you depart?
Wow … now THAT'S a tricky question to ask a TOK teacher in the year of COVID-19. 😬 Final thoughts? Mmmmm … well … I'll borrow from the wisdom of my Uncle Herb whose simple advice was always this: treat others the way you would like to be treated. The Golden Rule abides.
We wish Ms Weber all the best as she continues her journey and we hope that she continues to stay in touch with us!