Stay Strong. Stay Safe
March 22, 2020
Adaptability. Especially as third-culture kids, values such as adaptability and resilience have constantly been drilled into our minds, a coping mechanism allowing us to garner strength during times of adversity and unprecedented circumstances. In light of the recent COVID-19 pandemic, now more than ever before, the implementation of such values into our daily lifestyle is of utmost importance.
Coronavirus has become a rising issue in the world, causing international panic, hysteria, and one might even say worldwide destruction. The virus originated in Wuhan, China, and has now become a global calamity. The virus has left thousands dead, millions all over the world impaled, economies have derailed, supply lines are collapsing, factories are shutting down, schools/universities are shutting down, and cities are in lockdown. The rapid escalation of this global pandemic has left humans fragile and vulnerable, additional precautions of social distancing and isolation further intensify feelings of distress and displacement. 
The escalation of COVID-19 has resulted in numerous societal changes, not only bringing forth health concerns, but also long term economic repercussions – events that will reshape society in lasting ways. This global virus, keeping us contained in our homes (maybe for months) is already reorienting our relationship to the government, other nations, and even each other. This dystopian scenario, once depicted by film industries, has manifested itself into a reality.
The closure of school on March 6th, now extended indefinitely, took the majority of our community by shock. The cancellation of the SAT, as well as complications regarding IB mock exams caused understandable stress and frustration. Although not the most favorable situation, crisis moments also present opportunities. Rachel Hyun (11) shares, "this situation is definitely stressful, especially as a junior involved with the IB diploma program, I definitely feel overwhelmed. However, I think it's important for us to stay focused and try our best to stay on top of things."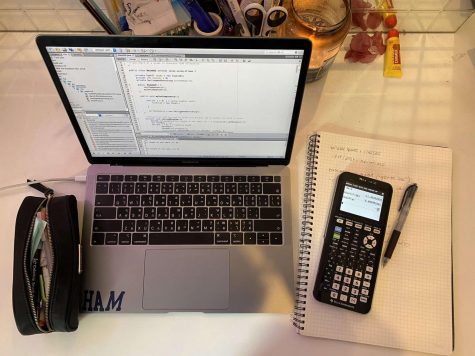 Although the lack of face to face interaction between student to student and teacher to student can be challenging when attempting to study for a class, or trying to learn new content, the situation which students are currently enveloped within allows them to learn skills which cannot be learnt and stimulated inside a classroom. Essential lifelong skills such as self discipline are key in order to ensure that students stay motivated for the reminder of the school year.
Jeslyn Brouwers (11) further emphasizes, "I think that despite everything going on, all of it will eventually subside and when it does we need to get back to our normal lives. I think it is important to maintain our normal routine of doing schoolwork, studying, and talking to friends in order to remain positive and motivated to finish off the school year strong." Through virtual learning and platforms such as Zoom and Google Meets, students are presented with the opportunity to continue practicing their collaboration skills. Despite criticism raised regarding the overuse of technology; during the rising issue of COVID-19, the benefits of technology have kept society vastly connected during this global pandemic and continue providing hope for the eventual creation of a vaccine. 
Despite the adversities faced, students must remain motivated and ambitious in order to ensure that goals initially set at the beginning of the year can still be pursued, once school re-opens. Kaila Eng (12) shares, "for me personally, considering i'm a senior and knowing that I have mock exams to study for, IA's to finish, and my final IB exams in a few weeks, I'm feeling pretty motivated to study because I know that I need to refresh my mind on all the content I learned last year. I get really anxious knowing that i'm going to get tested on so much content, so studying can help me calm down." In order to remain successful, students must be incentivised to continue immersing themselves into their academic workload, in order to perform successfully on inevitable assessments coming up in the future.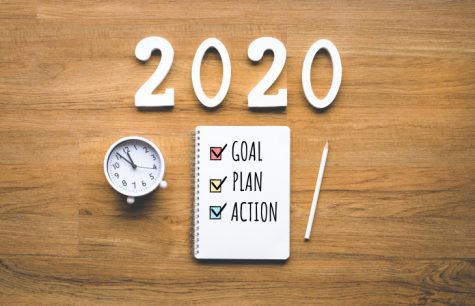 Kaila continues, "The COVID-19 break has made me procrastinate a lot, however it also made me realize that no one is going to tell me to study other than myself. In order to help me stay organized and be free of distractions, I like to create a to-do list, which I follow everyday. Turning off my phone and listening to study music also helps me be more productive." Students must remember to constantly push themselves, because no one else will do it for them, taking responsibility for your learning has taken on an entirely new meaning this semester. 
The recent uprise of COVID-19 has caused global turmoil, but has also allowed for the more sophisticated and flexible use of technology, a revived appreciation for the outdoors, and has highlighted life's simple pleasures which majority of us take for granted. No one knows exactly what will come next, so the only way to survive this pandemic is constantly adapting to the changing situations, being aware of maintaining a positive mindset, and motivating yourself through keeping in touch with long term goals and incentives of attaining success in the future.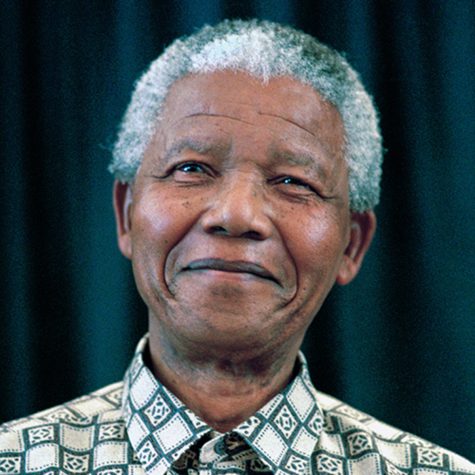 Now more than ever before, we must constantly be mindful of the safety implications our actions may have on the wellbeing of others in our community. Stay strong and safe. Tough times don't last, but tough people do. Present circumstances must not be given the power to hinder our future goals and ambitions. As Nelson Mandela once put it, "part of being optimistic is keeping one's head pointed toward the sun, one's feet moving forward. There were many dark moments when my faith in humanity was sorely tested, but I would not and could not give myself up to despair."