The Importance of Reading in Our Generation
+Mrs. Hagen's Recommended Books
March 21, 2020
It seems as if reading has become less relevant in a generation where kids as young as seven years old are walking around with smartphones and Apple watches. Digital technology has completely taken over our lives and our day to day interactions, where what was once meaningful face to face conversations has now turned into hollow text messages through a screen. We are a generation of digital natives; we were raised in a media-saturated society, and it truly defines who we are.
"
Books are the quietest and most constant of friends; they are the most accessible and wisest of counselors, and the most patient of teachers"
— Charles W. Elio
Because of this, reading should be integrated into our daily lives, as it is becoming increasingly vital in a generation that is so fast-paced. Through reading, you begin to understand the world more. You get a glimpse into the lives of remarkable people, hear their stories, and see reflections of yourself in their character. Books can open doors to new worlds, where we, as readers, can forget reality and delve into a story that might be different from our own.
In today's generation, we spend a large part of our day scrolling through social media, texting, and watching videos. Because of this, people are growing more impatient and losing focus. Reading books is one of those constructive habits that help you improve your concentration power, helping to train your brain to focus your attention and live in the present. Reading can stimulate the brain, develop the mind and enhance imagination. This is one of the many reasons as to why reading is still so essential to development and growth.
Mrs. Maggie Hagen is the one to talk to when it comes to reading. Currently, Mrs. Hagen teaches English 9, IB Lang Lit Year 2, facilitates the IB School Supported Self Taught Language A students, as well as being the HS Librarian.
Mrs. Hagen is one of the most avid readers I've ever met. She explains that reading brings her great joy, allowing her to immerse herself in literature in ways that enable her to reflect, feel, and act.
She has shared with me her top books, which are also posted on her Instagram page: @international.librarian
Here are Mrs. Hagen's top 9 books from 2019: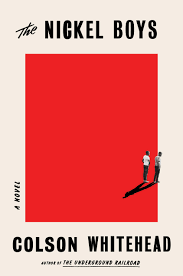 The Nickel Boys, Colson Whitehead: A nonfiction novel based on a reform school in Florida.
The 57 Bus, Dashka Slater: A nonfiction story of a 2013 assault in Oakland, California.
The Benefits of Being an Octopus, Ann Braden: A novel exploring the cultural divides around social class.
Patron Saints of Nothing, Randy Ribay: A coming-of-age story about Duterte's war on drugs from a Filipino-American teenager's point of view.
Shout, Laurie Halse Anderson: A memoir of Anderson's life, including her chaotic family life, her rape at age 14, as well as her views on society.
Men We Reaped, Jesmyn Ward: A memoir depicting the morbid realities of young black life in America.
On Earth We're Briefly Gorgeous, Ocean Vuong: A novel written in the form of a letter from a Vietnamese American son to his illiterate mother.
A Very Large Expanse of Sea, Tahereh Mafi: A novel about fear, first love, and the devastating impact of prejudice following 9/11.
There There, Tommy Orange: A novel following a large cast of Native Americans traveling to the Big Oakland Powwow and the challenges they face along the way.
Mrs. Hagen strongly advocates for reading, saying that; "I truly believe that reading is vital to our development as humans. It helps us in every facet of our lives, our learning and our relationships, both intimate and on a global scale."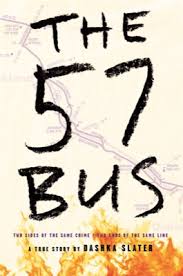 "
I love talking about books and receiving book recommendations from students. Please come and talk with me about books or request books from the library. I would love to have your recommendations!"
— Mrs. Hagen