Season 3 Sports Make History… But Not in a Good Way
March 14, 2020
As we all know about the newly global coronavirus, also known as the COVID-19, it is still affecting the world and more so our Nichada community. After a misunderstanding with the MoPH and the MoE, those countries that were initially taken off the list, are now back on, which resulted in a full 2 weeks of the entire ISB to be quarantined. That means that all after school activities, including Season 3 sports (Track and Field, Baseball/ Softball, Badminton, Golf) are currently cancelled and are waiting to continue practicing again after the 14 days.
With the talk among athletes over the past weeks being if IASAS and BISAC were to go ahead and continue, not many athletes were hopeful. Unfortunately, it was confirmed in past days that all season 3 IASAS has been cancelled. With hearing that, some athletes were not shocked, but some athletes were deeply saddened, especially seniors, who unfortunately have their last IASAS cancelled. 
"The Heads of Schools of the IASAS conference have voted unanimously that it is in the best interest of the participants involved to cancel the Season 3 IASAS Championships," read the email that was sent out to confirm the decision that was taken. BISAC, however, is not officially canceled. "All BISAC and other friendly matches/ meets will be suspended until we receive clearance from the OPEC (Office of the Private Education)." Mr. Quinet also said, "Well right now BISAC isn't officially cancelled, it's been postponed." Mr.Quinet also believes they are working on steps that could improve the season and its athletes.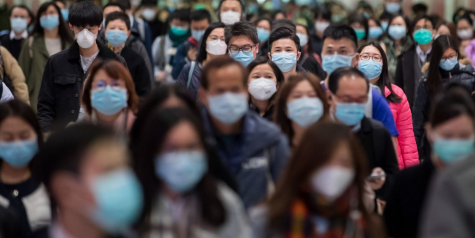 "We're looking for alternative opportunities for our teams to compete, whether that's inter-squad matches, intramural type matches, matches vs staff. We're looking for ways for athletes to improve and grow." Even though season 3 has had more downs and ups, coaches are trying their best to make the most out of a very weird season.
As expected, with no major end tournament and competition, many athletes have lost some motivation. Imad Bakkali (12) said, "with IASAS being cancelled, let's try not to let our motivation drop. I know everyone is bummed out but let's try to have fun as a team with the rest of the time we have left." With now under a month left of the season, it is still possible to enjoy training and ISB spirit with teammates and coaches. Let's hope that this situation of the COVID-19 slowly decreases and doesn't ruin the upcoming Season 1 in August.