Kobe Bryant: Gone But Never Forgotten
Remembering the Life Of A Legend
February 6, 2020
A coveted 20 year career. 33,643 points. 18 all-star appearances. 5 championships. 15 time all-NBA, and one time MVP. These are some of the accomplishments that define Kobe Bryant. Despite a memorable, second-to-none career, his basketball reign did not solely characterize him. Kobe was so much more. Passing away from a helicopter accident at the age of 41, today we remember Kobe Bryant.
Entering the NBA in 1996, Kobe was a 17 year old straight out of high school. After not hearing his name until the 13th pick, and then being told 'we don't need you' by the team that drafted him, Kobe was determined since entering the league to prove himself. This separated him from others immediately. 
His peers have touched on this hard-working mindset that made him the player he was. Former Chicago Bulls player Jay Williams. He recalls in his rookie year, when the Bulls visited the Lakers, Williams arrived 4 hours before the game to make 400 shots. When he got to the facility, there Kobe Bryant was, drenched in sweat and going through drills as if his life depended on it. Additionally, when Kobe signed his multi-million dollar deal with Nike, he demanded a few millimeters be shaved off of his shoes to give him "A hundredth of a second faster reaction time."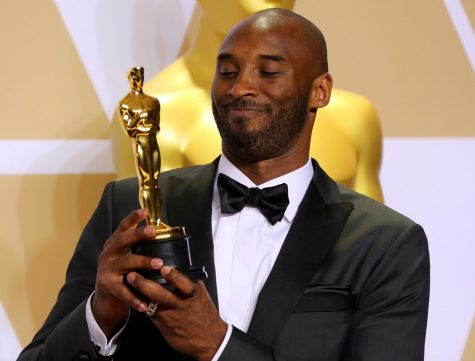 Kobe was also remembered for his inhumane sleep cycle, or rather the lack thereof. In 2009, during the NBA finals, Kobe was seen at 2 o'clock in the morning drinking beer and laughing with his teammates. That same night at 4 o'clock, Kobe was seen leaving the hotel in a full sweat, before the sun had come up and while his teammates were presumably sleeping. It was this kind of insane drive and determination that made Kobe Bryant the player he was.
Kobe's on-court achievements shaped the NBA to what it is today. Many argue that the great Michael Jordan passed the torch of basketball greatness to Bryant, who's game thoroughly resembles Jordan. After expanding the NBA's fame globally, Jordan passed the torch to Bryant, who didn't skip a beat. His model career influenced several players to become who they are today, and his footprint on today's NBA is unquantifiable. 
The day of his passing on January 26th, all 16 teams that played began the game with either a 24-second shot clock violation or an 8-second backcourt violation, honouring the two retired numbers that Kobe wore during his famed career. 
Additionally, Devin Booker, star player for the Phoenix Suns was brought to tears beginning the game. Booker and Atlanta Hawks all-star Trae Young each attempted exactly 24 shots to honour Bryant, en route to 45 and 36 points respectively. 
Along with tributes from Booker and Young, NBA all star and champion Kyrie Irving was unable to suit up  for the Brooklyn Nets, after he was undoubtedly heartbroken by the loss of a friend and mentor. 
Coveted commentator Mike Breen, famous for his several notorious phrases was brought to tears introducing the night's matchup between the New York Knicks and the Brooklyn Nets, quoted saying that, "[You] just don't feel like broadcasting. I know a lot of the players don't feel like playing. It's just a sad, sad day."
Finally, the Grammy's, hosted at the Staples Center, where the Lakers play, paid tribute to Kobe Bryant by illuminating his number 8 and 24 jerseys, hanging in the rafters in the arena. Alicia Keys, the host for this year's Grammys, gave a touching introduction. She exemplified Kobe's legacy, saying "The whole wide world lost a hero. And we're literally standing here, heartbroken in the house Kobe Bryant built." The fact that thousands gathered for one of the most prestigious awards shows, and took the time to remember Kobe Bryant, exemplifies the legacy he built.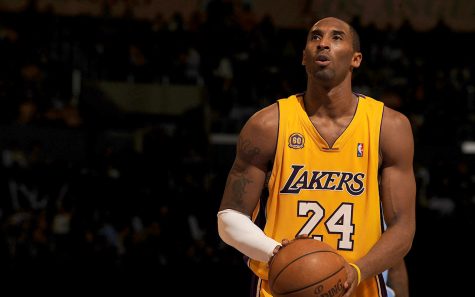 Outside of basketball, Kobe was so much more. After leaving a memorable imprint on the NBA and basketball as a whole, Bryant spent his retirement continuing to mentor everyone around him, and solidified his legacy on his daughter. Gianna Bryant, his oldest daughter, was involved in a private basketball team called "Mamba", paying homage to Kobe's famous "black mamba" nickname. Team Mamba was a 13 and under team that played AAU, or the Amateur Athletic Union. Every year, the AAU features the USA's top talents, recently including the likes of NBA players such as Zion Williamson, Trae Young and Michael Porter Jr., to name a few. Coached by Kobe, the team played a nation-wide schedule, and Bryant exemplified his true passion into mentoring the youth.
 Kobe Bryant was an individual whose actions affected the whole world. His memorable career impacted basketball as a whole, and his immense work ethic reflected onto young basketball players globally. The world is extremely saddened by the loss of Kobe Bryant, and a hero has been lost both on and off the court.