Knives Out: The Golden Globe Nominated Masterpiece
January 23, 2020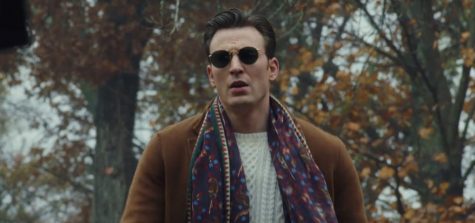 "Knives Out", a critically acclaimed drama/thriller film has recently been making noise in the media due to its early popularity upon release. Featuring renowned actors such as Daniel Craig, famous for his role as 'James Bond', and Chris Evans, famous for his role as 'Captain America', the movie stirred up quite the anticipation leading to its premiere. Needless to say, the film did not disappoint. Racking in a historic 97% rotten tomatoes rating, as well as grossing a worldwide sum of $266 million dollars in just over a month. This carefully composed murder mystery was thoroughly thought out, and exhibited precise details that only a true genius could have solved.
The fictional composition depicts a prestigious family living in Massachusetts, United States. It takes place in Thrombey estate, a countryside mansion that provides an element of mystery and spookiness, setting the scene in itself for the audience. Thrombey estate is the home of Harlan Thrombey, the grandfather of the Thrombey family and the story's protagonist. Harlan lives alone in the house with his trusted assistant, Marta. Marta, though not being directly part of the family, takes care of the aging Harlan, and has gained trust from the Thrombey family over the years.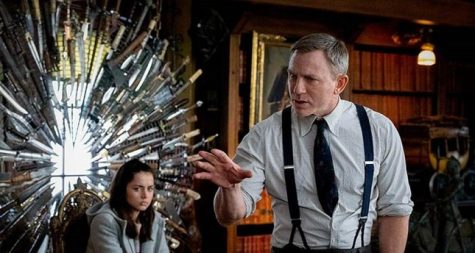 The movie begins in Thrombey estate, for Harlan's 85th birthday party. The party extends to only members of the Thrombey family, with the exception of Marta, Harlan's trusted assistant. It is because of this prestigious list that it came as a shock that the morning after the birthday celebration, Harlan was found in his study with a slit throat. 
After the scene had quickly been set, the unsuspecting family movie quickly becomes an old-fashioned murder mystery. The day of the murder, relatives of Harlan Thrombey bring in Detective Lieutenant Elliot (Lakeith Stanfield), along with his assistant Alan Stevens (Frank Oz), and respected Detective Benoit Blanc (Daniel Craig). Before the death of Harlan, many family members had loose ends with him, raising suspicion within detectives, questioning. 
While many family members had valid enough motives, valid enough to murder their own relative, the case was not easily solved. The culprit carefully constructed a masterpiece of a plan, making the crime almost unsolvable. While not too much can be said without spoiling the contents of this film, it's unique and engaging plot leave the audience on the edge of their seat for mostly the entirety of the movie.
To conclude, 'Knives Out', a movie nominated for multiple golden globe award categories, made groundbreaking accomplishments in just a month of its release. The twisted, enticing murder-mystery was arguably the top film of 2019.