4 Ways To Get Into the Christmas Spirit!
November 27, 2018
Almost everybody's favorite time of year is just around the corner: Christmas! Bells are ringing, choirs are singing, and everyone is decking out Christmas trees and mistletoe. What's more exciting than Christmas time? Although it may not be December yet, it's great to start preparing early. Here are the top 4 ways to get into the Christmas spirit.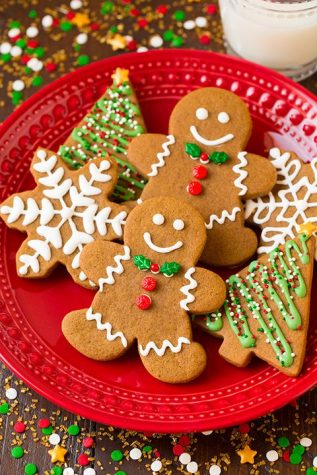 First things first, put up a Christmas tree. Sometimes it is hard to get motivated to really deck the halls. If you're going off to university next year, a dorm room is perhaps the single greatest sapper of holiday spirit. So, throw up a few strings of lights and put up the tree which will bring the sights, lights, and smell of Christmas to your abode.
Next, Make a batch of Christmas cookies. Not only are cookies delicious, but cooking them with a few friends and family members can sure brighten up the holidays and get you in that Christmas spirit. Some tasty cookies to make are Sugar Cookies, Butter Cookies, Chocolate Chip Cookies, and of course Gingerbread Cookies. Top it off with some frosting and Christmas designs, and you've got yourself some mouthwatering cookies.
Watch Christmas Movies. Christmas movies with some hot chocolate on a cold winter night can surely get anyone into the Christmas spirit. Here are some all-time favorite go-to films for getting a dose of the Christmas spirit: The Grinch, which just recently made its debut in theatres this past month. Elf, The Polar Express, Home Alone, A Christmas Story,  and last but not least The Spirit Of Christmas!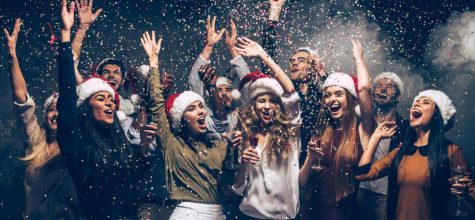 Throw a holiday party. If you're home alone for the holidays or far away from your family, it can be hard to get in the holiday swing of things. One way to really get into the season is to throw a party. Planning the food, decorations, and tunes will thrust you head-first into the holidays. And the party will warm your spirit with the company of friends and loved ones. Throw up some Christmas lights, blast some Christmas tunes and eat your favorite Christmas meals.
Although not everyone celebrates Christmas, it's that time of year where we get to enjoy our special moments with our loved ones. Whether is Hanukkah, New Year's or any other traditions, Panthernation wishes you a very happy holiday and new year!