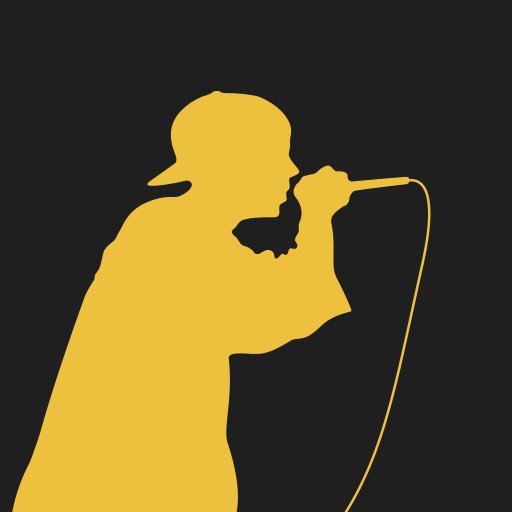 Whether you like or despise rap, it has risen to be the most popular genre of music for teenagers across all races. If you know a little bit about rap, then you're probably aware that hip hop culture has unfortunately developed a negative connotation; it's looked down upon by some people because of its content. For the people who loathe hip hop, this may be the reason you don't like it, and I don't blame you.
Drugs, pimping, money, cars, jewelry, and alcohol poison modern day rap lyrics. Many rappers have faced criminal charges, and it's hard for the youth to look up to them as role models. Most songs in hip hop depict a bad image of African Americans as well. Rap may be popular, but at the cost of adding to the negative connotations about African Americans.
However, there are counterexamples to these stereotypes. There are intellectuals, lyrical geniuses, and politically-aware rappers that voice their thoughts through their raps. We need to shed light on those who strive for a change. For those of you who don't like rap, give these artists a try and push past the negative connotations rappers have nowadays. For the people who like rap and want to expand their hip hop knowledge, listen to these two rhyming geniuses…
Immortal Technique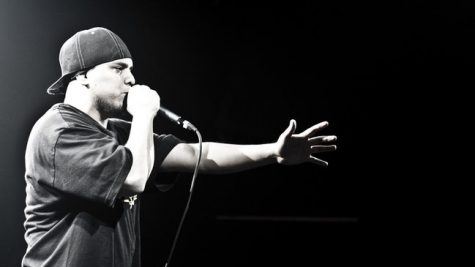 There is one rapper that uses rap as a platform to express his political views. His poetic, allusion-packed lyrics can be broken down into history lessons. He was born in Peru, but emigrated to the gang-infested streets of Harlem, New York. He goes by the name Immortal Technique.
Like most poor teenagers in Harlem during the 1980s, Felipe Andres Coronel, also known as Immortal Technique, got himself into heaps of trouble. Even though he was considered a thug and terrorized students at school, he graduated and made his way into Penn State. In his college years, he won rap battles at clubs. His harsh voice and brazen lyrics embarrassed any rapper that had the guts to take him on. One song called "Rebel Arms" exemplifies his cruel and jagged lyrics: "Mess around and I'll be the cause of you life's memorial."  In another song called "Obnoxious," he inserts a simile about his lyrical flow. He says it's "disgusting like third-world-country tap water…"
His lyrics are so truthful they invoke sentiments of sadness and depression. When referring to his mother getting cancer he went on to say in his song Internally Bleeding, "I strangled out the pain until my soul was empty and cold. Crippled and worthless, so I thought that it could never be sold." However, in probably his most famous song, "Dance with the Devil," he tells the story of how he ended up selling his soul to the devil; in other words his soul turned evil, and the devil will follow him for eternity. Complex News ranked this song as one of the most violent songs ever in hip hop! It may be graphic, but he brings the truth about gangster initiation into the world whether you like it or not.
The gangster life and the need to be tough and aggressive eventually got him a year in prison. When he was released, he re-entered the world a changed man.
He was always a thinker and could "spit" nasty rhymes, but after his incarceration, it was time to begin his official rap career. He collected his thoughts and snippets of lyrics he created in jail and constructed his debut album, Revolutionary Volume 1. This album, along with the rest of his albums, takes on subjects such as poverty, politics, religion and racism. He challenges the norms of society; he is the epitome of a revolution.
He veers away from rappers in the mainstream because he is simply in another league. His lyrics contain allusions, metaphors, meaty vocabulary, and similes that illuminate the fact that he is by far the most sophisticated rapper in the game.
Lin Manuel Miranda, creator of the hit broadway musical Hamilton, used to get bullied by him (they attended the same high school), but now "applauds Technique's longevity… He's one of the most political, ideological [MCs] out there. He made an incredible life for himself as a rapper… He was a really angry kid and it's been wonderful to watch him grow up and find a political outlet for that anger."
One, two, or even three songs won't be enough to really understand how incredible Immortal Technique is.  But give it a try. In one song called "The 3rd World," he discloses where he was born and the adversities in the third world:
"From where the gold and diamonds are ripped from the earth"  talks about how white intruders came to Africa and stripped it of its natural resources. "From where police brutality is not half as nice. It makes the hood in America look like paradise… from where they massacre people, and spend the next 25 years trying to deny it." In plutocracies, this is the reality. This is how some third world countries function. He says, "I never asked to be the messenger, but I was chosen to speak the words of every African slave dumped in the ocean, stolen by America, tortured, buried, and frozen, written out of the history books your children are holdin'." He wants his people to know about their own history. It's so urgent and important to him he doesn't care how he gets it across.  
In his other song, "The Poverty of Philosophy," he addresses his enemies: "My enemy is the white man I don't see: the people in the white house, the corporate monopoly owners, fake liberal politicians, those are my enemies." As much as he discourages racism in America towards his people he is fully aware that, "classism is the real issue."
Although he started off as a troubled thug, he is now a changed man with a revolutionary mindset, inserting his strong opinions on social issues and educating the people of this world. No other rapper has the capability of doing that they way he uniquely does.
J Cole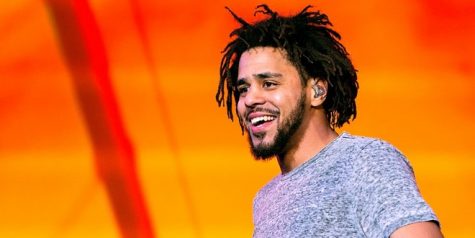 Jermaine Lamarr Cole, also known as J Cole, was born in Frankfurt, Germany in a military hospital. His biological father was African American and his mother was a caucasian German. His father abandoned the family when Jermaine was still a baby, so they moved to Fayettenam, North Carolina, one of the most dangerous cities in the state. During J Cole's teenage years his mom became addicted to crack and her boyfriend abused the family.
Unlike Immortal Technique, J Cole took the less violent, non-gangster path. He discovered his love for music when he joined his local orchestra as a violinist. After that, he began teaching himself how to rap. He used to hang Eminem's lyrics around his bed as inspiration. This was interesting because at a young age he realized if he wanted to write great lyrics like Eminem, he had to be smart. This was the mindset of a prodigy. When it was time to choose a college, he chose St. John's University and graduated with a degree in communications. He chose St. Johns because he thought it would be better to find a record deal in New York. Even after countless failed attempts he persevered, and it was that attitude that slowly but surely got him a record deal with the famous producer Jay Z.  In 2011 J Cole released his debut album, Cole World. It was a hit in multiple countries, number 1 on the Billboard 200, and he even went on tour with Drake, a modern pop star.
J Cole has this one song called "Love Yourz." He starts off by repeating the phrase: "No such thing as a life that's better than yours." According to the Odyssey, J Cole aims to deliver the message that "there will always be someone better than you in many aspects of life… [But] if you cannot love yourself, then you will not appreciate the amazing things that will be coming your way." That is just a glimpse of J Cole's positivity.
We can examine his songs that illustrate his intellect and religious views. In "High for Hours" he begins the song by commenting on "American hypocrisy, oh let me count the ways. They came here seeking freedom and they end up owning slaves. Justified it using Christianity would say. Religion don't mean s**t, it's too much ego in the way." He disapproves of how some caucasians use their religion to justify bigotry. He hates how "people at the top, get to do what they want." He believes "if we destroy the system we'll have less greed."
J Cole was lucky enough to meet President Barack Obama. He talks about it in this song and asked him, "What's keeping you from helping brothers out?" Then, "he [Obama] broke the issue down and showed me he was well aware. I got the vibe he was sincere and that the brother cared." Obama went on to say, "there's things that I wanna fix, but you know – politics." Towards the end of the conversation he tells J Cole, "don't stop fighting and don't stop believing, you can make the world better for your kids before you leave it."
The song also takes a look at racial profiling by police against African Americans. He talks about the Trayvon Martin incident, and how the police, "claim that he reached for a gun, they really think we dumb and got a death wish, now somebody's son is laying breathless."
"Be Free", another song that combats police unfairness and discrimination against blacks, takes a specific journey on police brutality. The rap tells a story about how another black kid got shot by the police. But, no matter how much people want to deny the facts on police brutality and unfairness, J Cole is here to say that "there ain't no gun they make that can kill my soul!"
Immortal Technique and J Cole are immensely different yet their intellectual views on the world bind them together. Their knowledgeable viewpoints destroy the widespread stereotype of black rappers being uneducated, no-good thugs. They are just two examples of hard working people with dreams for their people, and they deserve to be heard.