Panther Trails – Jaja Rattanajan
Hang on for a minute...we're trying to find some more stories you might like.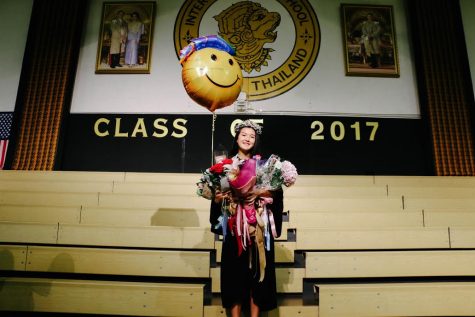 ISB Class: 2017
College: University of British Columbia
What career path are you pursuing?
I'm currently pursuing the Bachelor of Media Studies program, and am planning on doing a dual degree in Masters of Management.
How would you describe the transition from ISB to your new college?
Initially, I have found UBC's large campus and the sea of unfamiliar faces quite overwhelming as I have grown so accustomed to my ISB friends. However, after having met my group of friends and exploring the hidden gems of the campus, UBC quickly feels like home to me.
Do you feel ISB prepared you well for your college experience (both academically and socially)?
ISB has definitely prepared me both academically and socially. Having done the full IB, writing essays has become my second-nature (just kidding, but you get the point). Depending on the number of courses you take each semester (don't take six, I made that mistake), college workload could definitely be much more relaxing than high school.
Socially, my university experience would not have been this wholesome without the help of ISB. ISB has done a great job encouraging its students to be open-minded and to get involved with the community. From these experiences, I was able to easily strike up conversations with strangers and can easily adapt myself to various situations.
What advice would you give to this year's Seniors as they follow in your footsteps next year?
When I was applying to universities, I remember telling my mom that UBC was the only place I could see myself in, but that I was worried about its reputation as a "safe school" among international students. However, I am so grateful to have made the decision to come here and cannot imagine myself anywhere else. In high school, people get so invested in the reputation of colleges and their acceptance rates. But trust me, none of these pressures will matter in the next chapter of your life. Each university is great and unique in its own way, so listen to your heart!
 Any other thoughts to share?
Hug your dogs, cats, family and friends. Eat lots of Thai food, soak up the sun, and cherish the wonderful country you live in 🙂