ISB class: 2019
What university or course are you in at the moment? (any sports teams included) and What career path are you pursuing?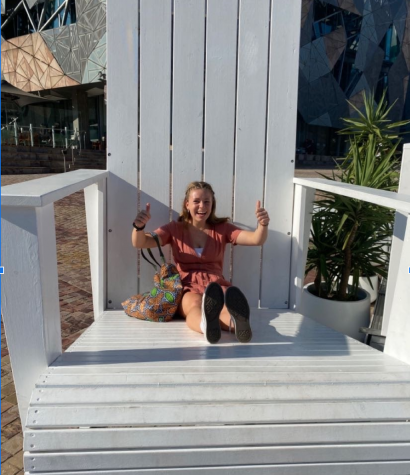 I am doing a Musical Theatre course in Melbourne called Showfit. It is a one year course aimed to make students 'fit' for bigger musical theatre universities or to go straight into the industry of performing. We dance for 2 hours every single morning. Dances include: Ballet, Tap, Jazz, Contemporary, Lyrical and Partner work.
How would you describe the transition from ISB to your new university? How is the switch from an international school?
The switch from an international school to a normal school (where everyone is from the same place) was extremely strange for me. I felt quite out of place and didn't want to not seem 'normal' so to speak. But after two weeks I realised my differences make me special, and its an advantage (especially in musical theatre) to have an American accent. I definitely have a much larger appreciation for my unique upbringing but have also learned that where you have lived doesn't define you.
Do you feel ISB prepared you well for your college experience (both academically and socially)?
I would say it has definitely prepared me socially. I feel as if my last two years at ISB really helped me find what kind of a person I am, and what my values are, so it was really good to be placed in a new environment and notice that my personality or opinions didn't shift. Academically, I am so happy I took IB! My note-taking skills are so handy at school, and really shows everyone how keen I am to learn. I definitely go the extra mile by giving my self homework and reflecting on my classes, which I know in the long run will really help me grow as a performer. THX IB <3
What was one of your favourite moments at ISB?
I loved being in the school musical (ANYTHING GOES) in my senior year. I made some of my closest friends through the production. It was one of the first times I felt fully myself. I ended up discovering my passion, and the career I want to pursue.
What advice would you give the Seniors Graduating this year?
My advice for the seniors this year is to make sure you cherish the culture and the diversity you are surrounded by every day. Eat as much Thai food as you possibly can before you leave (GO TO TONYS!)