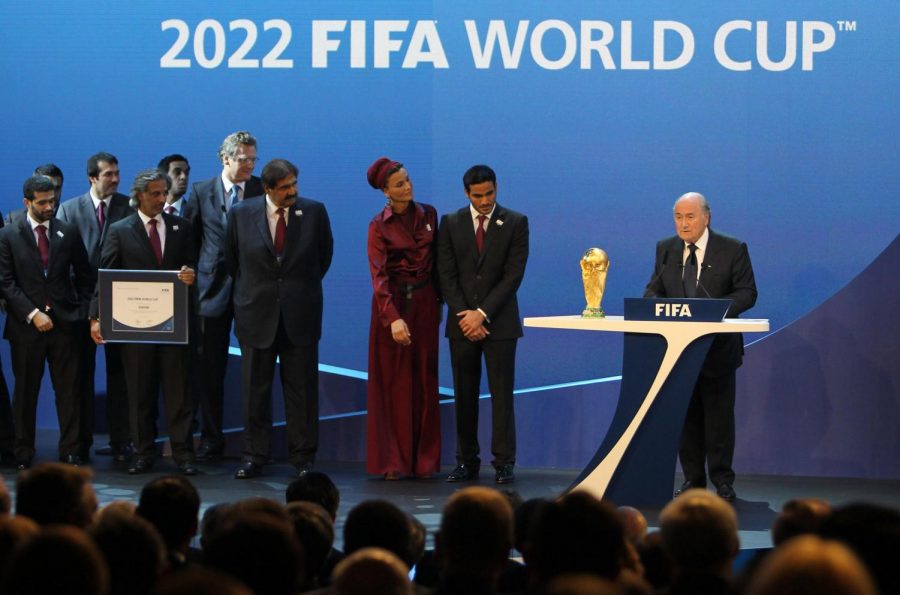 The FIFA World Cup, arguably sports' most popular event, has generated billions of fans globally. Every 4 years, the world's top football nations gather in one host nation for a thrilling, competitive tournament. The month long competition gathers billions of viewers globally, with a combination of people supporting their nation, or simply fans of the game. In most recent years, the World Cup was hosted by Russia, when France took the championship. The next Football World Cup (2022), will take place in Qatar. The surprising chosen location for the tournament has been under the radar. Many argue the pros of Qatar's hosting  the World Cup
 A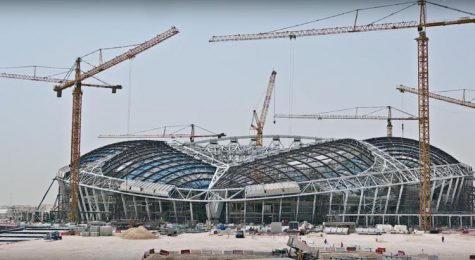 ll over the news, Qatar is said to be currently building their football fields. At the moment they only have 1 ready built venue, the Khalifa International Stadium which was built in 1976. According to Al Jazeera, Qatar is building a substantial amount of stadiums with about 40,000-seat venues (Al Wakrah Stadium, Lusail Stadium,  (Al Bayt Stadium, Education City Stadium, Al Rayyan Stadium, Al Thumama Stadium, Ras Abu Aboud Stadium). The methods being used in order to complete the infrastructure in time are issued as unsafe 
 Although the host nation is building the stadiums in order for them to be in condition to play, the country is said to use unethical strategies in order to efficiently construct the infrastructure. In multiple sources it is stated that the construction workers are being mistreated in many ways. An article by CNN, entitled "Qatar 2022. Professor Defends Stadium Cooling Methods" depicts that the workers have long, difficult shifts in 40 degree weather. Additionally, an article by the Human Rights Watch, also added that many workers have gone on strike. It also stated that many immigrants from all around the world gather and work in unsafe grounds.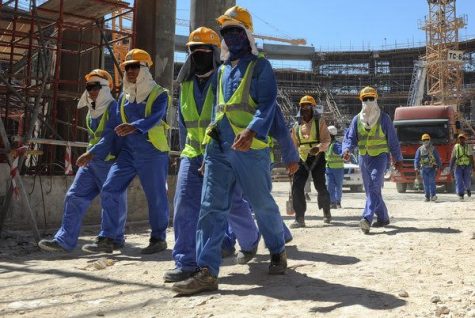 On the other hand it's a great opportunity for Qatar to host the World Cup as such sporting events are seen and recognized as a tourism resource with the power to attract many visitors into the country. This allows Qatar to establish tourism development and economic diversification in their country and even in nearby countries. Because Qatar was initially seeking engagement in the international community this was a great occasion with potential to further develop the country in those ways. Although Qatar can gain from this honourable chance of hosting the event, they will experience undesirable outcomes throughout the process of building the sporting infrastructure and facilities in order for everything to function. 
With the surplus of nations from around the world travelling to compete all at once, the tournament generates many patriotic supporters, tourists and fans of the beautiful game. While there has been speculation behind the ethics of stadium construction, the 2022 FIFA World Cup will surely not disappoint fans.